Seeking Justice in Academia: Criticism and Justification of Student Academic Dishonesty
Keywords:
academic dishonesty, basic grammar, the Sociology of Critical Capacity by Boltanski and Thevenot, regimes of criticism and justification, higher education
Abstract
Today most of universities all over the world are facing an issue of large-scale student's academic fraud. Despite multiple attempts to reveal reasons and circumstances behind academic dishonesty and efforts aimed at preventing academic misconduct no improvements seem to have been achieved. The article attempts to answer why the existing strategies to prevent academic dishonesty prove ineffective. In this regard, it is important to pay attention to the way the students perceive dishonest practices, in what cases they consider them appropriate, and in what cases they criticize them. Based on the Sociology of Critical Capacity by Boltanski and Thévenot applied to 23 semi-structured interviews conducted among the Russian and British students, the authors identify six regimes of criticism and justification where students publicly express their attitude towards academic fraud. Possible measures are proposed to tackle academic fraud taking into account the equivalence principles that students use to criticize or support such practices.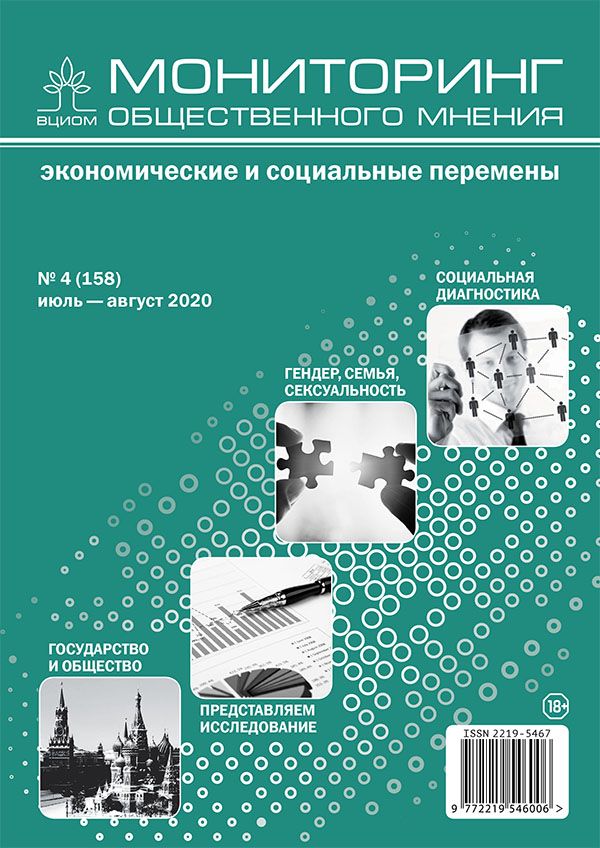 Section
SOCIOLOGY OF EDUCATION
Copyright (c) 2020 Monitoring of Public Opinion: Economic and Social Changes Journal. Public Opinion Monitoring ISSN 2219-5467
This work is licensed under a Creative Commons Attribution-NonCommercial-ShareAlike 4.0 International License.