"Student" or "young researcher": opinions of academic supervisors on a desired model of Russian postgraduate training
Keywords:
Russian postgraduate education, structured postgraduate programs, desirable postgraduate education model, academic staff training, mixed research design
Abstract
The Federal Law "On Education in the Russian Federation" which came into force in 2013 made postgraduate studies the third cycle studies. This marked the beginning of the transition to structured postgraduate programs. Despite the fact that this transition mirrors global trends, returning to the old Soviet model is currently widely discussed. The article explores the opinions of academic supervisors on a model that would best suit Russian contemporary higher education. Two postgraduate education models are under discussion:  a "mentorship" model which corresponds to the pre-2012 Russian postgraduate education and a model of "structured programs" which differ in terms of three main characteristics: (1) academic workload; (2) tracking postgraduate student progress; (3) skills acquired. The study is based on a mixed design: semi-structured interviews and online survey were used to collect data. Academic supervisors were asked about an ideal postgraduate system based on the four listed characteristics. A total of 24 semi-structured interviews were conducted, and 166 academic supervisors from two Russian universities were surveyed. Results reveal heterogeneity in opinions. Most of respondents either consider that an ideal postgraduate education would combine both the features of the "mentorship" model and the features of the "structured programs" model or fail to be clear about what kind of model would best suit Russian postgraduate education. Such findings may be related to "anomy" in today's Russian postgraduate training. This anomy results from unfinished transition period and uncertain strategic priorities of the Russian postgraduate education.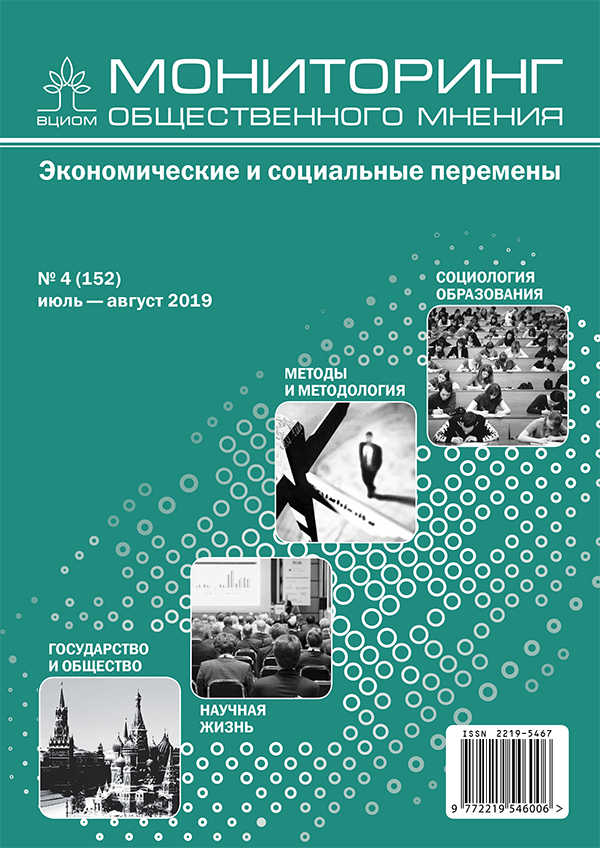 Section
SOCIOLOGY OF EDUCATION