Experiences With IVR Representative Surveys
Keywords:
telephone survey, automated survey, IVR, election survey, IVR survey method, respondent reach
Abstract
The article overviews modern foreign and domestic practices in conducting automated telephone surveys (IVR/T-ACASI) as part of sociological research highlighting aspects such as duration, speaking rate and pitch, financial and non-financial incentives for respondents, introduction wording and use of sensitive questions. The article is based on the results of four waves of an experimental survey among the residents of St Petersburg (N=136, 387, 1256, 1529) on the eve of the St Petersburg gubernatorial election, from July to September 2019. The authors argue that findings of the foreign studies can be applied to the Russian realities and detect specific features in the behavior of the Russian respondents. In particular, the article justifies that surveys conducted over a short time frame ensure the highest possible rates of respondent cooperation. Besides that, using a proper survey introduction wording can help keep non-responses to a minimum. In conclusion, the authors describe how the data collected via automated surveys can be used in election forecasting. The article offers recommendations for using the IVR technique in the Russian studies and outlines how this method can be further improved.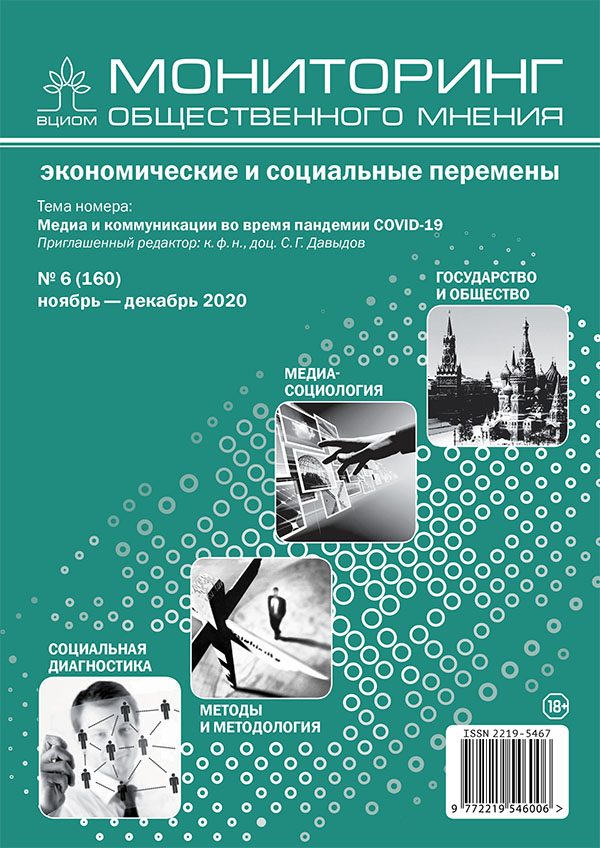 Section
METHODS AND METHODOLOGY
Copyright (c) 2020 Monitoring of Public Opinion: Economic and Social Changes Journal (Public Opinion Monitoring) ISSN 2219-5467
This work is licensed under a Creative Commons Attribution-NonCommercial-ShareAlike 4.0 International License.