Daghestanian Migrants in Astrakhan: A Study of Integration Processes
Keywords:
migration, ethnicity, adaptation of migrants, migrant communities, North Caucasus
Abstract
On the example of migrants from Dagestan living in Astrakhan, the article examines characteristics of a closed resettlement community. The main research question is how stable the social isolation of the diaspora in contemporary urban environment is. The study identifies factors which contribute to the preservation or, conversely, the reduction of such isolation. Within the diaspora we emphasize groups inclined to develop contacts with other parts of the urban community and accelerate adaptation to a new place of residence. The study is based on quantitative and qualitative surveys conducted by the authors in Astrakhan in 2020. The findings are discussed in the perspective of the policy for foreign migrants adaptation in regions of the Russian Federation.
Acknolegments. The article is based on results of research carried out at The Ye. T. Gaidar Institute for Economic Policy and RANEPA.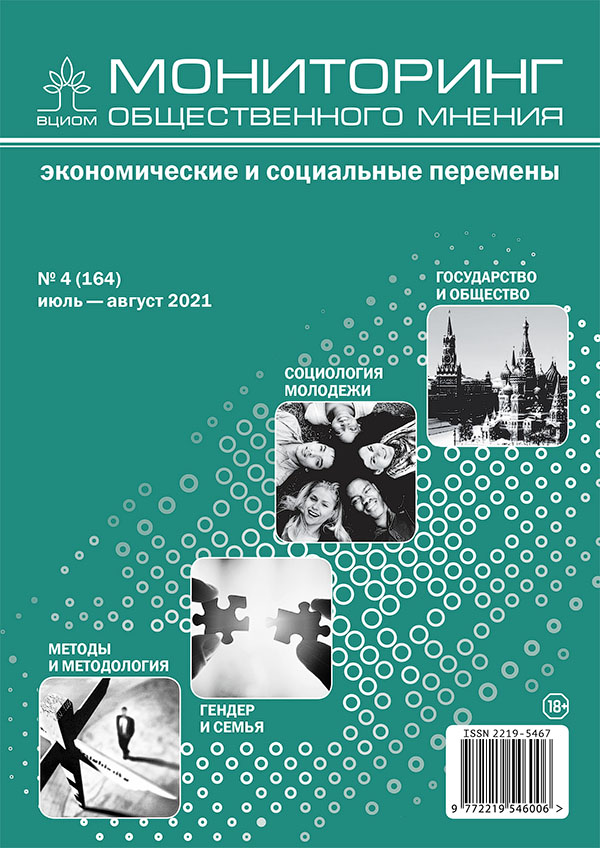 Copyright (c) 2021 Monitoring of Public Opinion: Economic and Social Changes Journal (Public Opinion Monitoring) ISSN 2219-5467
This work is licensed under a Creative Commons Attribution-NonCommercial-ShareAlike 4.0 International License.