Youth's life success: from Moscow to the outskirts
Keywords:
youth, life success, life objectives, life strategies, Moscow, regions, social mobility, social elevators, corruption, nepotism, self-fulfillment, income, stability, travelling, work-leisure balance
Abstract
The article examines youth models for life success, life purposes and strategies, as well as how young people view the means and obstacles to achieving success, mechanisms of social mobility in terms of the opposition "Moscow – other regions". Analysis takes into account the differences in the views of young people and the middle-aged Russians. The results of the studies devoted to Russians' life settings conducted by the Institute of Sociology (Russian Academy of Sciences) in 2017 and 2018 serve as the empirical basis. Data collection method was focus group discussions carried out in Moscow, Volgograd, Voronezh, Barnaul and the Yaroslavl region rural settlements.
Findings show that youth's model of life success is grounded upon (1) financial income and stability; (2) achievement of the objectives reflecting young people's desire to be  subjects rather than objects  of their own life scenarios; (3) a balance between work as the main source of income and opportunities for self-development. Three key life strategies are defined: "Being ready for anything" (no vision of the future; readiness to change as the situation changes; being open to a wide range of opportunities in the form of new skills, knowledge, connections); "Professional fulfillment" (a desire to be the best in what you do to secure your future); "Changing the place of residence" (relocating to a large city, another city). In terms of mid-term life strategies, young people have low levels of reflection, short-term planning horizon, and are limited to work-related issues. The major obstacles to achieving success  are nepotism hampering access to professional elevators; a decline in the labor market resulted from poor economic situation; lack of opportunities to obtain the first job experience, start-up financial capital; constantly changing rules of the game.
The article describes differences between the perceptions of life success by young people from Moscow and those from the regions.  This is a long-term trend deepening social differentiation between the youth groups "Moscow" and "non-Moscow" based on economic, social and cultural aspects.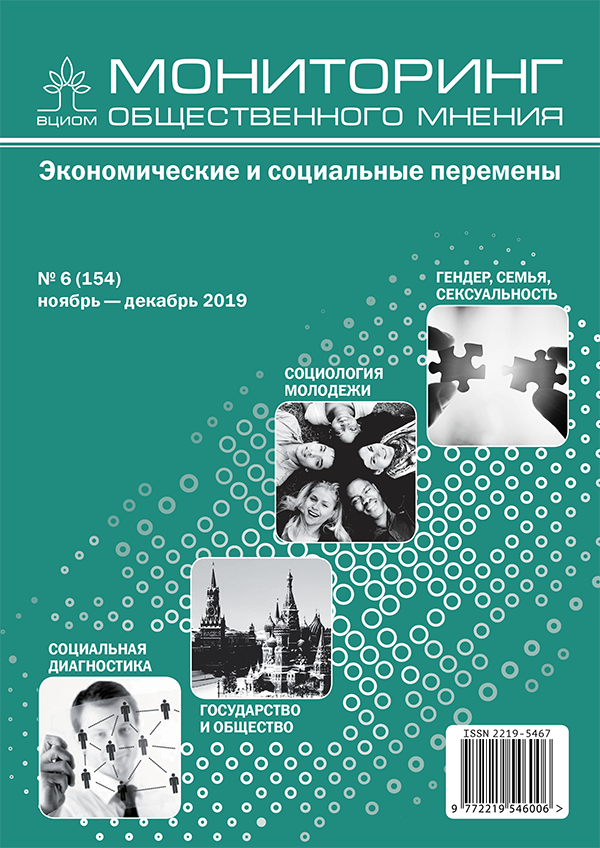 Section
PRESENTING A STUDY