Twelve Theses on Artificial Intelligence and Artificial Sociality
Keywords:
artificial intelligence, artificial sociality, human-machine interdependence, online culture, new social analytics, antidisiciplinarity, human biases, capitalist society
Abstract
The Theses deal with the theoretical foundations and methodological implications for scholarly research that arise from the development and implementation of artificial intelligence (AI) technologies into society's daily life. The reader is introduced to age-old intellectual debates about AI and recent research concerning human-centered AI, artificial sociality (AS), and online culture. The paper presents the working definition of AI. It claims that AI has to be examined in relation to AS. The paper argues that the human-machine-interdependence is a new reality of artificial sociality. It envisages AI research as multidisciplinary and potentially a-disciplinary scientific activity. The questions the Theses raise: What should we be concerned about as artificial intelligence advances? Can AI technologies solve modern society's problems and bring human beings to a new level of community and well-being? Are there 'no-AI areas' in society? Do human biases and prejudices influence AI technologies? The paper's essential assertion is that the challenges posed by AI technologies and AS should be addressed apropos three P's of the capitalist society: private property, profit, price.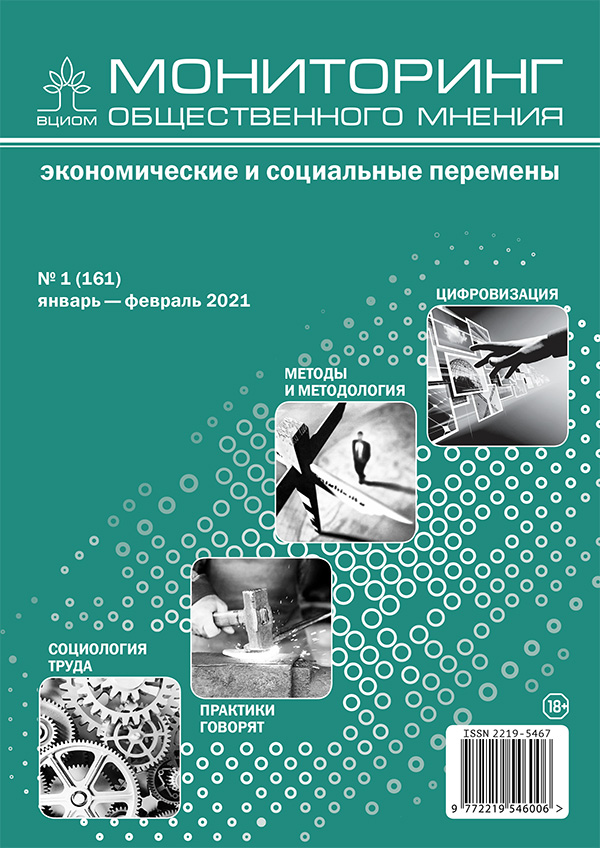 Section
THEORY AND HISTORY
Copyright (c) 2021 Monitoring of Public Opinion: Economic and Social Changes Journal (Public Opinion Monitoring) ISSN 2219-5467
This work is licensed under a Creative Commons Attribution-NonCommercial-ShareAlike 4.0 International License.