On Typology of Open-Ended Questions
Keywords:
open-ended questions, openness of questions, continuity of questions closeness–openness, question-and-answer unity, coding, structural model of the answer
Abstract
In sample surveys, open-ended question is the only data collection tool that allows respondents to express their opinions in their own words — the advantage is especially manifested while rapid social changes when structured questionnaires do not keep pace. The main shortcoming of the open-ended question logically continues its advantage: for the researcher, it is almost impossible to achieve reliability and simplicity of data processing without significant losses of information, for the respondent, it makes to do a hard job to think up a genuine answer. The article is to outline some principles how to classify open-ended questions in order to develop coding algorithms for each class. The article's concerns are (1) what informs the openness and/or closeness to a questions, (2) whether openness and closeness of question is a dichotomy or a continuum, (3) what general presuppositions for classifying answers to open-ended questions could be.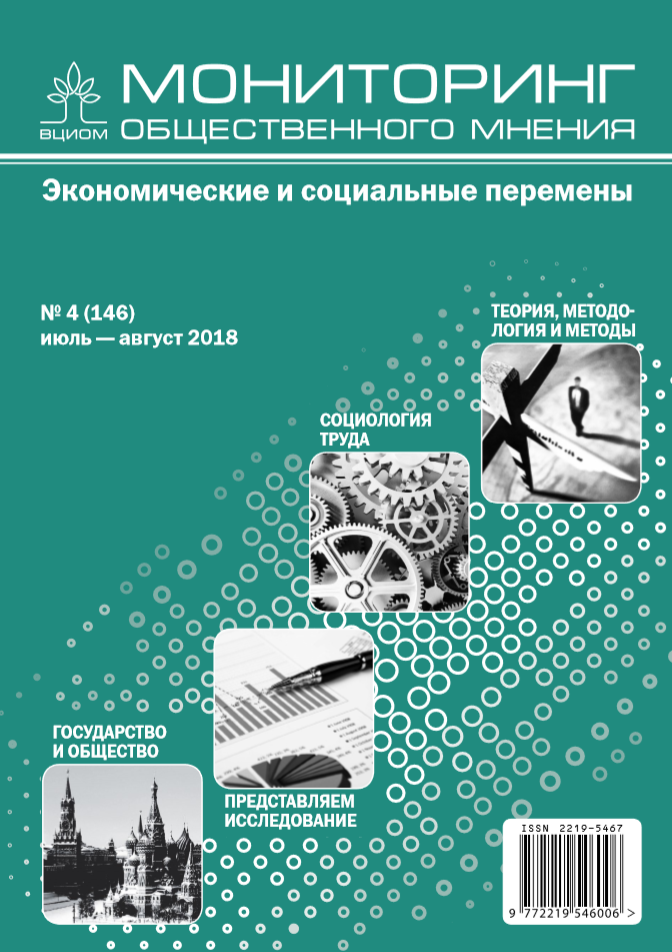 Section
THEORY AND METHODOLOGY