Extra Time? Senses of Old Age and Their Understanding in the Book by Camilla Cavendish. Book Review: Camilla Cavendish. Extra Time: 10 Lessons for an Aging World. Glasgow: Harper Collins, 2019
Keywords:
active longevity, biological features of aging, perception of aging, aging, physical exercise
Abstract
The review analyses the conclusions and provisions of the book by Camilla Cavendish «Extra Time», dedicated to the issue of aging in a cross-country aspect and the peculiarities of the perception of aging as an active time of life. The book provides practical recommendations related to the features of active aging and the opportunity to maintain health and activity by performing the necessary physical exercises during the extra time period. In the review, the author critically comprehends the features of aging as a positive time, examining the work of Camilla Cavendish through the prism of critical gerontology and sociology.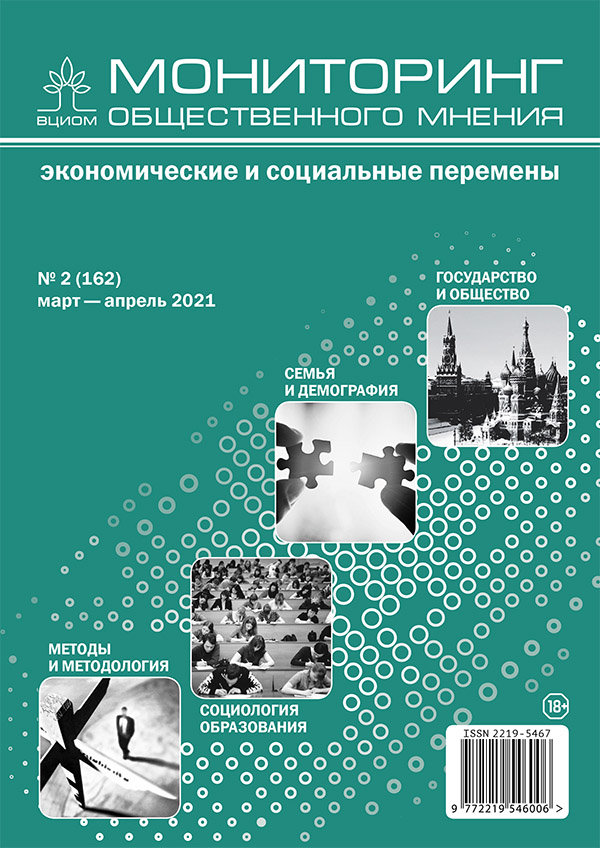 Copyright (c) 2020 Monitoring of Public Opinion: Economic and Social Changes Journal (Public Opinion Monitoring) ISSN 2219-5467
This work is licensed under a Creative Commons Attribution-NonCommercial-ShareAlike 4.0 International License.