Primary School Teachers' Resistance to Change as a Factor Behind Their Use of ICT
Keywords:
ICT, primary education, resistance to change, teachers, structural modeling
Abstract
Many studies of information and communication technologies (ICT) in education show that in order to successfully apply them it is important to take into account the characteristics of the  key agents in education – teachers. The work examines the relationships between individual characteristics of primary school teachers, in particular, their resistance to change, and their use of ICT in the teaching process. The authors analyze the data of a survey conducted among 347 third-grade teachers. Structured modelling shows that the teachers' ICT skills are positively related to the use of ICT tools in the classroom; however this relationship is mediated through resistance to change. At the same time, the level of resistance to change is negatively related to the use of ICT tools in classrooms and has no relationship to their use for personal purposes. Thus, even teachers with ICT skills are still reluctant to use them as part of teaching and to make changes to their routine classroom activities. This should be paid attention to when bringing innovation to school. It is also important to stress that teachers' resistance to change as an inner barrier to innovations should be overcome.
Acknowledgments. The article was prepared within the framework of the HSE University Basic Research Program and funded by the Russian Academic Excellence Project '5-100'.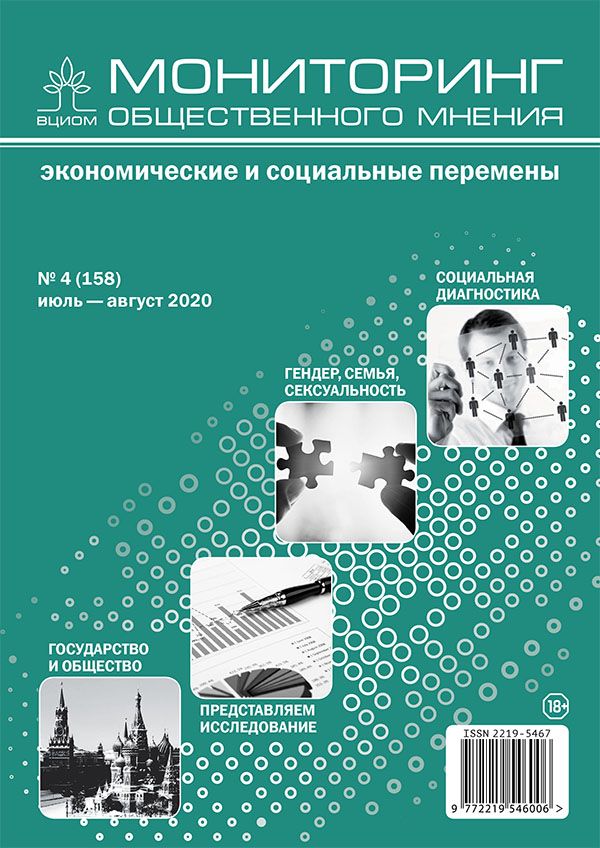 Section
SOCIOLOGY OF EDUCATION
Copyright (c) 2020 Monitoring of Public Opinion: Economic and Social Changes Journal (Public Opinion Monitoring) ISSN 2219-5467
This work is licensed under a Creative Commons Attribution-NonCommercial-ShareAlike 4.0 International License.