Transition from PAPI to CAPI: interviewers' experience and factors influencing their expectations
Keywords:
CAPI, PAPI, data collection methods, interviewers, interviewers' expectations, methodology of longitudinal surveys
Abstract
In this work, authors analyse the evaluation of pilot phase of the survey transition from the Pen and Pencil Interview method (PAPI) to Computer Assisted Personal Interview (CAPI) method using a tablet within the project "Russian Longitudinal Monitoring Survey" (RLMS-HSE) made by interviewers and supervisors. The analysis made using data gained from 13 interviews with interviewers, 3 interviews with supervisors, and a survey conducted on 50 interviewers. 
The main advantages of CAPI method are: a significant reduction in the cost of the field phase (especially in the long term), increasing the speed of data transmission and processing, and in some cases improving the quality of data (for example, increasing the proportion of meaningful answers to sensitive questions about an alcohol consumption and an income).
However, the transition to a data collection using tablets also involves some risks. The main CAPI disadvantages are an increase in the perceived length of an interview; a loss of flexibility in the process of filling in the questionnaire; unease or fear, as well as an increased cognitive overload of the interviewers. Also, the use of tablets associated with such technical difficulties as long response time of a tablet, full or partial data loss, difficulties with GPS position location.
Besides, interviewers noted a change in the communicative component of the interview when interviewing with tablets which may considerably change interviewers' and respondents' reaction to the interviewing process and satisfaction. Structural equation modelling on data from a survey of 50 interviewers selected to participate in the pilot phase revealed that their confidence in using technical tools completely mediates the influence of age on interviewers' expectations regarding CAPI.
Acknowledgement: This article was prepared within the project titled: "Developing an interactive methodical infrastructure for improving data quality in longitudinal sociological surveys" supported by the Russian Scientific Fund (Project Number: 17-78-20172). 
The authors express their gratitude for the help in data collection and for valuable comments during the process of writing the article I. F. Devyatko and A. M. Mavletova.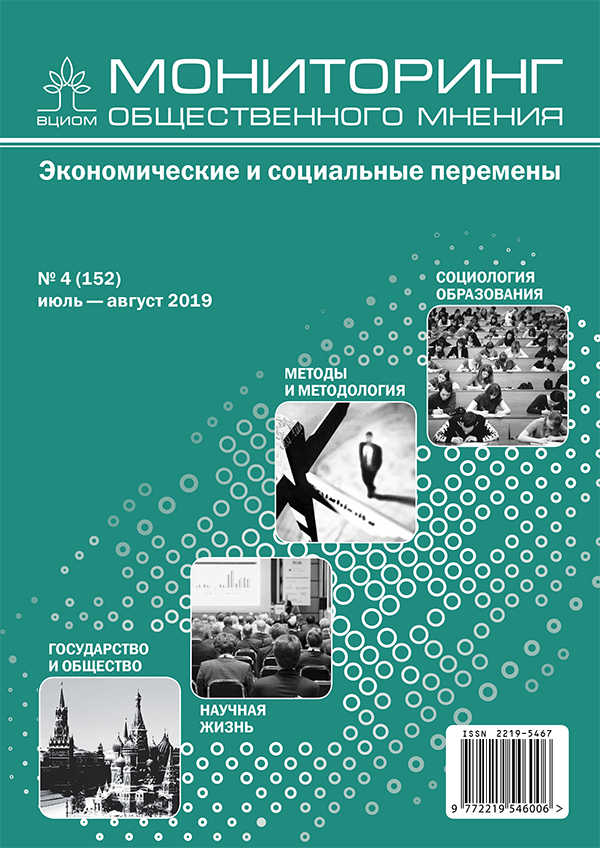 Section
METHODS AND METHODOLOGY