Moving from Tajikistan to Russia: myths and reality
Keywords:
intermediaries of migration processes, push and pull factors of migration, labor migration
Abstract
The article presents the results of the author's empirical research in Russia and Tajikistan in 2017-2018. The aim of the research was to compare the expectations of the migrants with reality. The research was conducted using  in-depth interview technique, four groups of informants participated: labor migrants (N=40, Samara, Ivanovo, Moscow) and intermediaries providing them with official documents and work in Russia (N=12, Samara, Ivanovo, Moscow), citizens of Tajikistan ready to leave Tajikistan for Russia (N=20, Dushanbe) and representatives of trade unions and employers of Tajikistan (N=4, Dushanbe, Khujand, Bokhtar (former Kurgan-Tube)).
Acknowledgment. The article was prepared with the support of the Russian Science Foundation, project № 17-78-20107.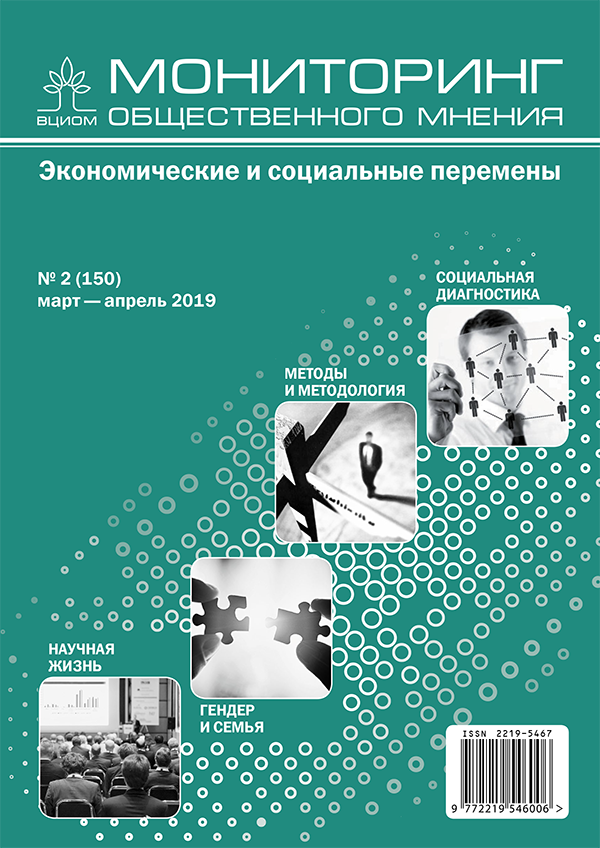 Section
COMPARATIVE MIGRATION STUDIES