Transformation of "citizenship" among pro- and post-NASHI activists in St Petersburg
Keywords:
activism, citizenship, youth participation, social participation, moral order
Abstract
The paper is devoted to the analysis of youth's understanding of citizenship which includes young people's self-identification as citizens, peculiarities of youth interpretations of the notion of citizen and the practices of citizenship implementation. The article describes transformations of the understanding of citizenship in youth environment through the analysis of young people's settings, preferences, social participation practices  and involvement in activist communities, perceptions of events which happen in their city, country or in the world, as well as motives of their engagement with youth movements. The empirical basis of the study is the data of several projects conducted by the Center for Youth Studies from 2011 to 2017.  Each of these projects aimed at studying specific transformations of solidarity youth movements - pro-Kremlin movements, using qualitative methods, namely overt observation, in-depth biographical interviewing and partly the case-study method.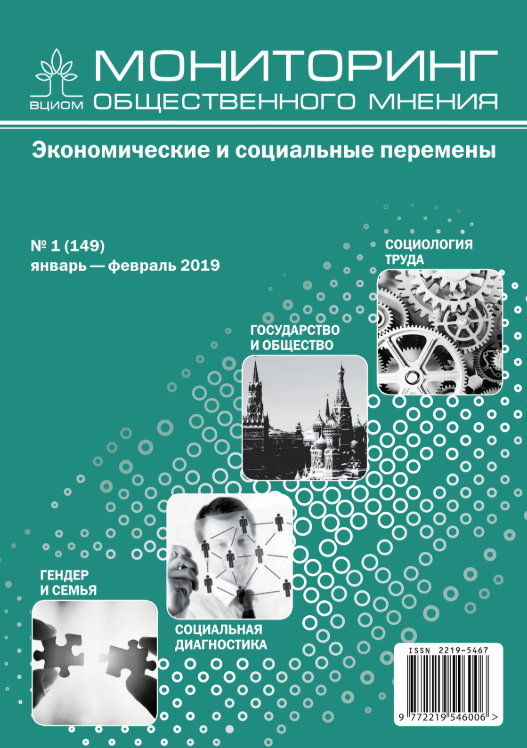 Section
STATE AND SOCIETY