Modernization of Korea: Past and Present
Keywords:
international conference, Korea, modernization, history, modernity
Abstract
The article focuses on the results of the international conference "Modernization of Korea: Past and Present" which was held at St. Petersburg State University (April 7-8, 2021) and supported by the Academy of Korean Studies (The Republic of Korea). The scientific focus of the conference was on the modernization of Korean society. The participants discussed the historical prerequisites for the modernization of Korea, its modern sociodynamics, the modernization of political and economic institutions. Special attention was given to the Korean popular culture (literature and cinema) which spread makes the country more and more attractive in the eyes of the world community in the context of globalization.
Acknowledgments. This work and the conference were supported by the Core University Program for Korean Studies through the Ministry of Education of the Republic of Korea and the Korean Studies Promotion Service of the Academy of Korean Studies (AKS-2016-OLU-2250002).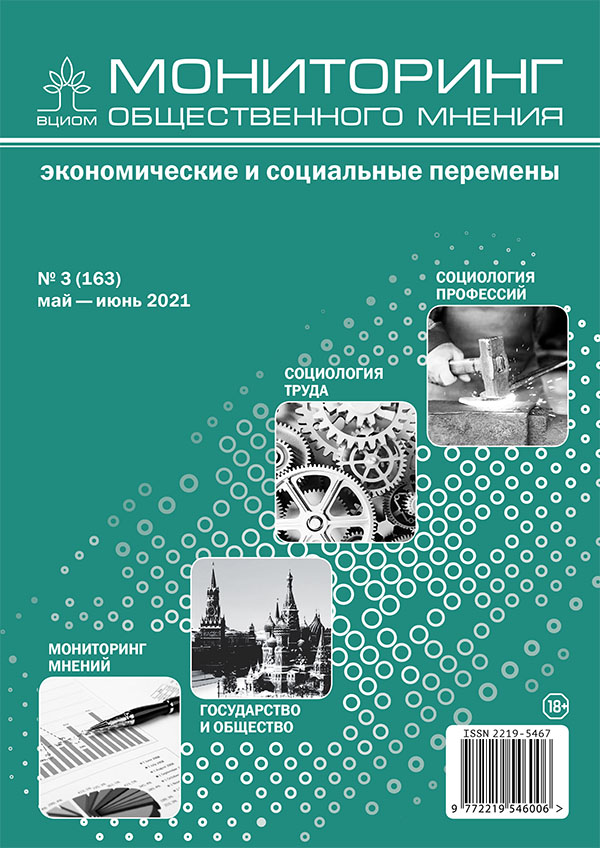 Copyright (c) 2021 Monitoring of Public Opinion: Economic and Social Changes Journal (Public Opinion Monitoring) ISSN 2219-5467
This work is licensed under a Creative Commons Attribution-NonCommercial-ShareAlike 4.0 International License.