Dynamics of Social Capital in Russia
Keywords:
family social capital, informal social capital, formal social capital, trust, civil activity, prosocial settings
Abstract
The article provides an analysis of social capital in the Russian Federation. Unlike the commonly used two type R. Patnem's classification, the article considers three types of capital, (family, informal and formal capital), which, in turn, have social and structural dimensions. The paper is based on the data of the World Values Survey covering the period from 1990 through 2017. The survey data show that family capital has been stable over this period.Informal capital indicators, such as importance of friends and trust in friends, show opposite trends: an upward trend for the former and the downward trend for the latter. Structural dimension of formal social capital (membership in NGO and signing petitions) is characterized by positive dynamics, whereas social dimension indicators are negative.Generalized trust has increased, however intolerance towards bribe-taking, cheating on taxes, avoiding a fare on public transport and claiming government benefits, which a person is not entitled to, have considerably decreased.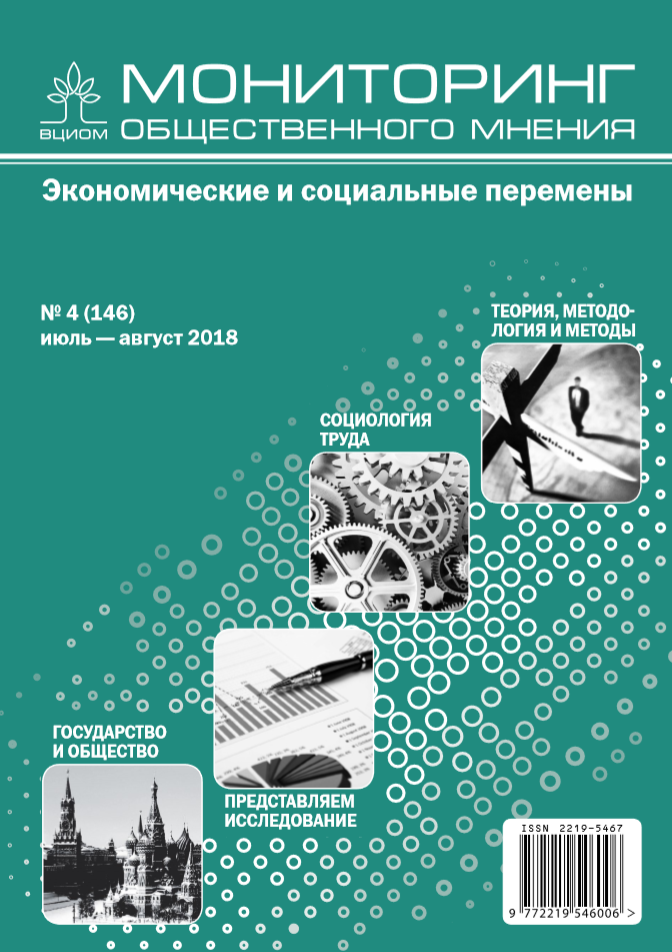 Section
STATE AND SOCIETY