The Rhythms of Modern Life. Book Review: Dawn Lyon. Rhythmanalysis: Research Methods. London, Oxford, New York, New Delhi, Sydney: Bloomsbury Academic, 2021
Keywords:
Dawn Lyon, research methods, rhythm, rhythmanalysis, space, time, Henri Lefebvre
Abstract
The review regards the book by the British sociologist Dawn Lyon «Rhythmanalysis: Research Methods», which examines the history of this method along with its vision by the French sociologist Henri Lefebvre, and contemporary research using rhythmanalysis. The author emphasizes that the possibilities of this method are quite wide, and believes that it can help to identify the relationship between individual and social rhythms, thereby complementing the contemporary representation of social reality.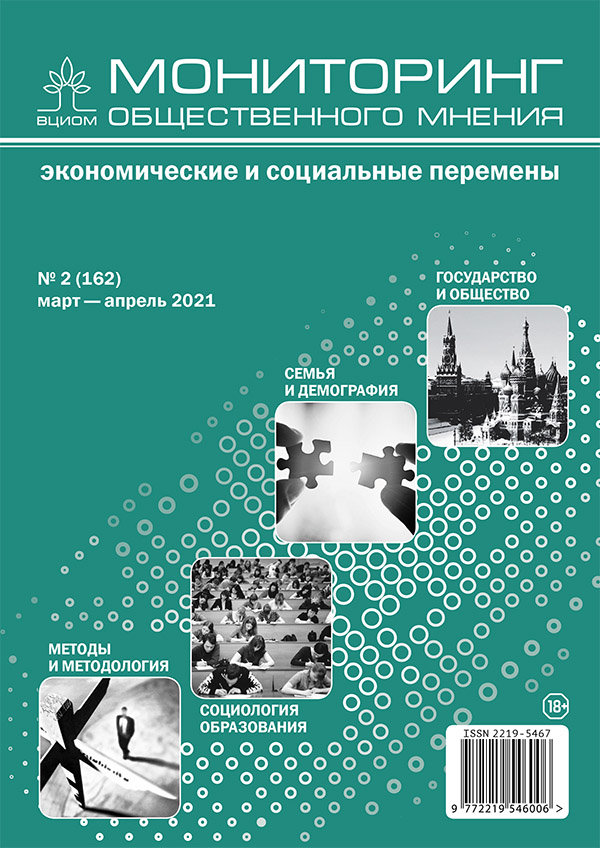 Copyright (c) 2021 Monitoring of Public Opinion: Economic and Social Changes Journal (Public Opinion Monitoring) ISSN 2219-5467
This work is licensed under a Creative Commons Attribution-NonCommercial-ShareAlike 4.0 International License.