Gallup's Likely Voter Model: evolution and modifica­tions
Keywords:
elections, electoral forecasts, forecast model, sociological research methods, likely voters
Abstract
The article considers the methods of election forecasting using the data of opinion polls. Most of such forecasts are based on Gallup's method developed in the mid 20th century. The authors trace the evolution of Gallup's model from «the 1936 victory» to modern modifications. The article describes experiments which were observed to build forecasting models, presents a list of questions used by American pollsters to forecast the election results, thoroughly examines the mechanism of election result calculation in cutoff models and explores the limitations of Gallup's model.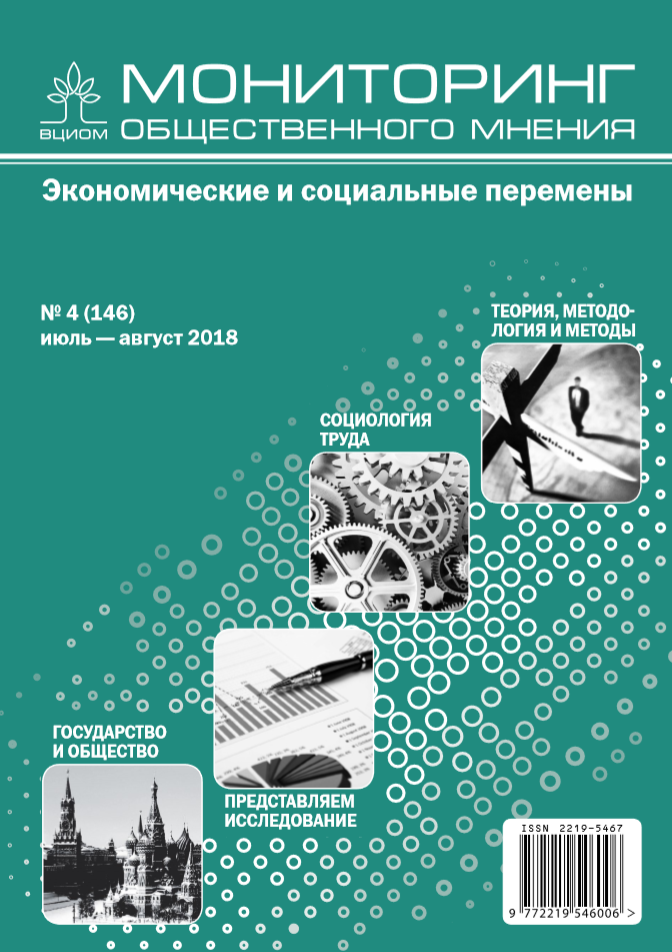 Section
THEORY AND METHODOLOGY