Religiosity and Life Satisfaction: A Survey of Orthodox Parishes
Keywords:
sociology of religion, subjective well-being, life satisfaction, religiosity, social capital, social networks, parish
Abstract
Numerous studies conducted abroad show that religiosity is closely linked to the level of subjective well-being. However, how this link reveals itself remains controversial. On the one hand, it may be affected by social capital (social networking) acquired by individuals in religious organizations. On the other hand, religion itself giving a sense of meaning to human life and helping an individual to cope with problems of everyday life may have enormous effects. The present work attempts to assess how respondent's religiosity, churching, involvement in a religion community affect the level of subjective well-being. The study is based on the data of a mass survey conducted among churchgoers in 12 Russian Orthodox parishes located in different types of settlements and regions across Russia.
Acknowledgments. This article is a part of project «"Invisible Religion" by T. Luckmann: The Origins of the Conception and the Possibilities of Application for Analysis in Modern Russian Orthodoxy» run by Saint Tikhon's Orthodox University Development Foundation.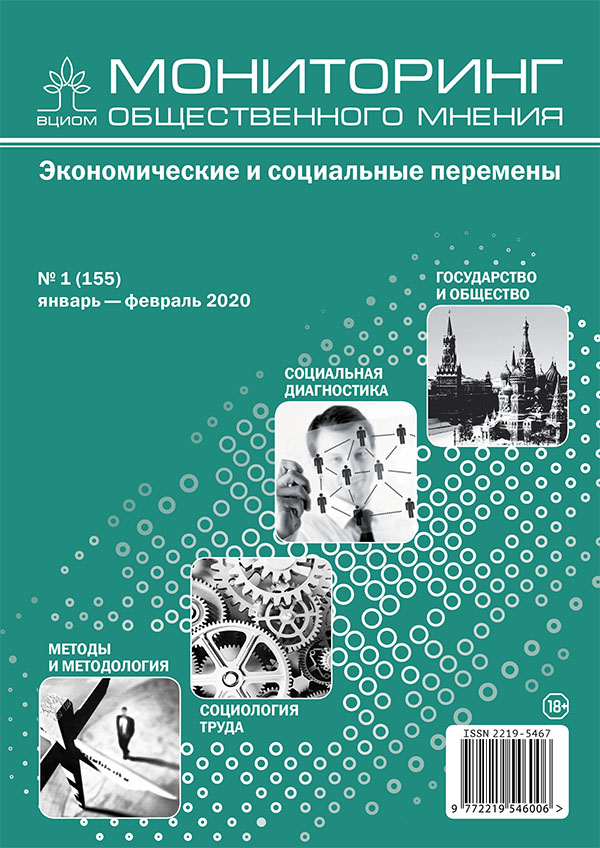 Section
STATE AND SOCIETY