Online fundraising in Russian NGOs: level of development and factors of influence
Keywords:
nonprofit organizations, charity, cash donations, fundraising, online fundraising
Abstract
The article is devoted to online fundraising among Russian NGOs and the role of factors facilitating or impeding fundraising. What is referred to as 'online fundraising' is the activities aimed at attracting resources via the Internet needed for the implementation of non-profit projects and programs of non-profit organizations. The aim of this paper is to describe online fundraising trends in Russia and abroad and to summarize empirical studies devoted to determinants of the use of fundraising by NGOs. The paper is based on a nationwide survey among Russian NGOs conducted in 30 subjects of the Russian Federation (N = 1000). Binary logistic regression is used to test hypotheses about the impact of the selected factors on the use of online fundraising by the Russian NGOs. The findings reveal predominant role of factors characterizing the interaction of NGOs with the external environment compared to traditional advantages, such as a large number of employees or a strong resource base.
Acknowledgements. The paper is based on the findings of the project "Monitoring the state of civil society" in the framework of the NRU HSE Basic Research Program.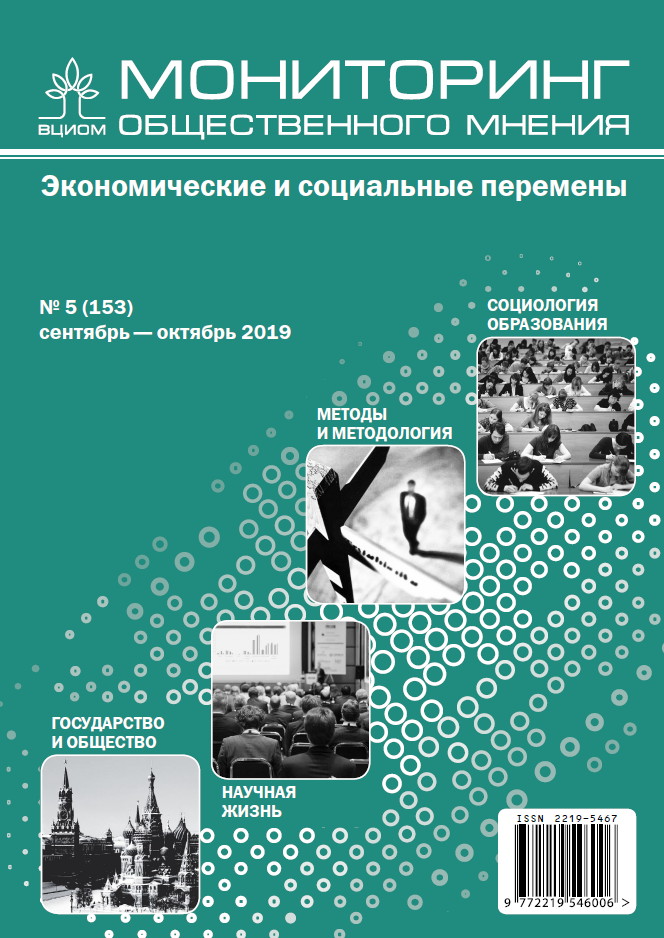 Section
STATE AND SOCIETY