Legal Regulation of Exit Polls
Keywords:
exit poll, legal regulation of public opinion surveys, Russian elections
Abstract
The article highlights the legal regulation of exit polls, i.e. polls of voters taken immediately after they have exited the polling stations. Despite the fact that exit polls are proven to be effective, the demand for exit polls during and after the elections is high, and voters and public bodies trust the exit poll data, there are still no regulations concerning this type of poll in the Russian federal laws. This huge gap may lead to violation of the laws, conflicts between election commissions and organizations conducting polls and cause potentially risky situations for the subjects of social relations ending in legal uncertainty. The article aims to define the regulation of exit polls by studying its relationships with the legal norms for further normative recommendations. To explore the object and the subject matter of social relations emerging in exit polls the authors study the role of exit polls in elections and describe the state of the exit poll regulation in the Russian laws. In conclusion, the authors propose a number of regulations governing the exit poll procedures.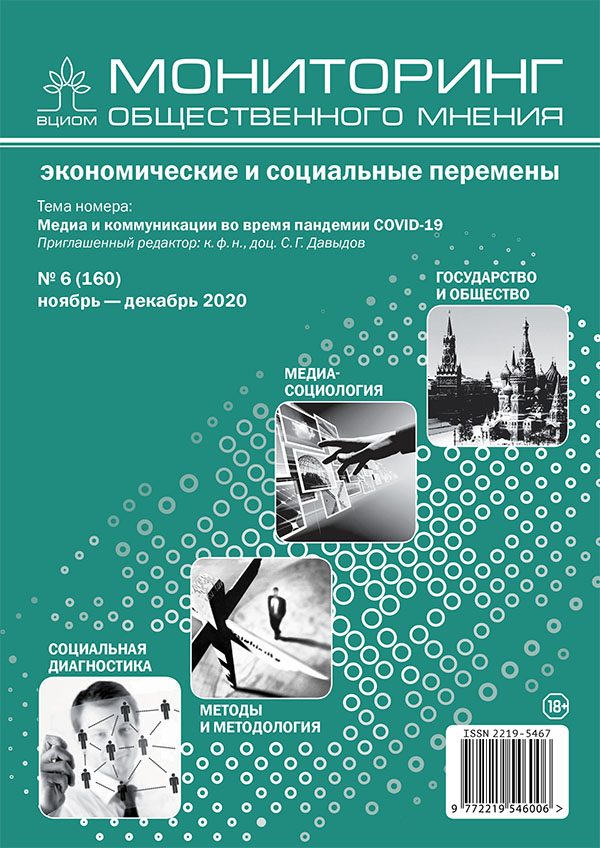 Section
INSTITUTIONS AND PRACTICES
Copyright (c) 2020 Monitoring of Public Opinion: Economic and Social Changes Journal (Public Opinion Monitoring) ISSN 2219-5467
This work is licensed under a Creative Commons Attribution-NonCommercial-ShareAlike 4.0 International License.