Challenges and prospects for housing reform and the involvement of owners in the housing stock management: a sociological analysis
Keywords:
activists, housing and utilities services, solidarity, house council, involvement of owners
Abstract
Increasing the effectiveness of housing institutions is of the utmost importance at the current stage of the housing reforming. In this regard, a question has arisen as to whether the owners are ready (and to what extent) to be involved in the public control over the house management. The article considers how apartment owners participate in the activities of the neighborhood communities in their multi-storey buildings. The study is based on  the report drawn from the nationwide study "Russian awareness of the housing reforms" conducted by VCIOM in 2016 and commissioned by Non-profit Partnership ZhKKh Konrol (National centre of public control in the housing sector),  as well as  the interviews with the activists representing multi-storey buildings. The interview data were collected in Moscow, Moscow, Leningrad and Kaluga oblasts. The article employs the concept of social capital and L.Thevenot's pragmatic approach. Two types of activists are singled out: (1) social innovator in new houses, and (2) house manager (upravdom) in old houses. Activists are facing difficulties trying to gather the owners for meetings as they do not have enough experience in civic and political activities.  Activist practices are still in their infancy. Activists are eager to introduce new practices, however, common people fail to realize the importance and the impact these practices may have on the quality of housing and utilities sector. The gap can be reduced through further awareness-building efforts by the Housing Reform Assistance Fund.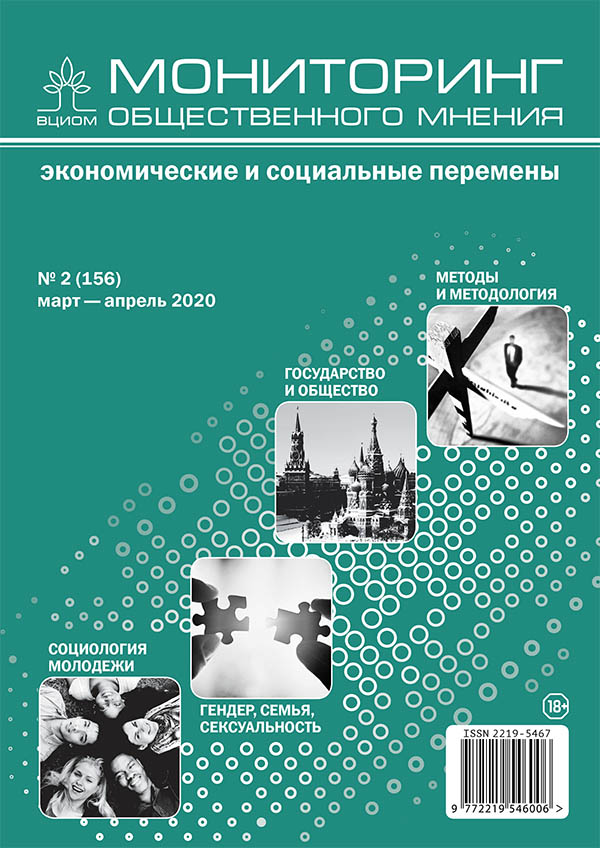 Section
STATE AND SOCIETY