Housing as an additional source of income for senior citizens
Keywords:
senior citizens, room rent, apartment rent, house sale, reverse mortgage, availability of living space
Abstract
The paper aims to examine the privately owned housing as an additional source of income for the retired persons. Several retirees' strategies are considered by the authors: 1) rooms for rent (sharing property), 2) selling apartment to get a smaller or a cheaper one, 3) apartment for rent with the owner's move to dacha, and 4) reverse mortgage.As the house rent is part of informal economy in Russia, the authors applied available circumstantial characteristics (availability of living space, number of rooms per person, dacha ownership, conveniences). Data of real estate forums, special property websites and statistical data (Russian Longitudinal Monitoring Survey — HSE and Comprehensive Monitoring of Living Conditions) were used. The analysis shows that those retired persons who are lonely are the ones who have adequate housing.Many of them have more than one room per one person and an opportunity to offer a room for rent; they are owners of the living space with amenities and can sell their house. Senior citizens who live alone and do not work and their families can offer their apartment for rent as they have their dachas. Reverse mortgage is rare, and the demand for that is rather low.Therefore, those retired persons who are lonely and not working are more likely to have the potential to increase their income using their housing.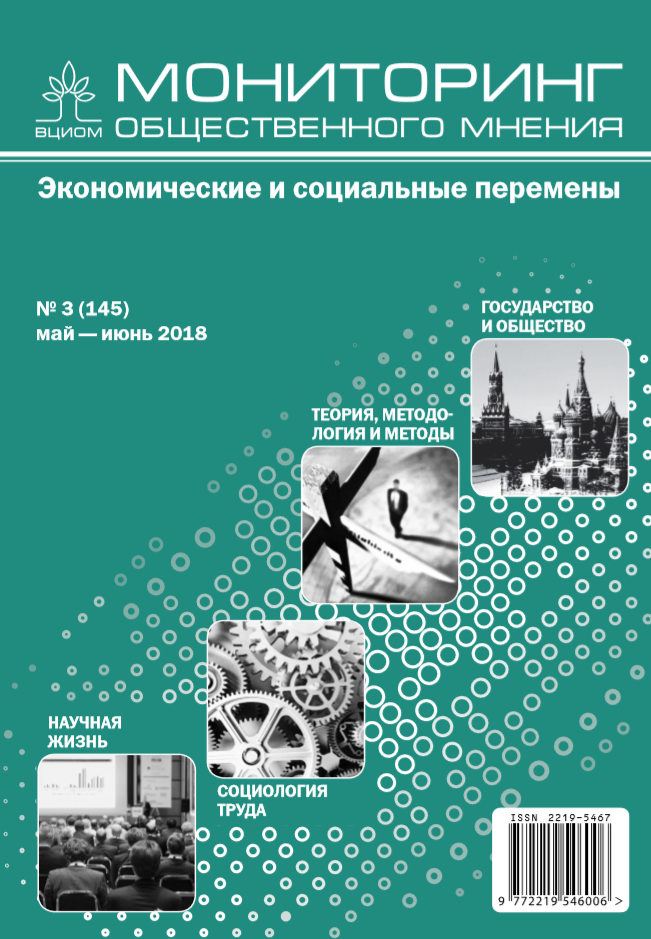 Section
STATE AND SOCIETY