Work-life balance among police women in Vologda oblast
Keywords:
work-life balance, women in police, female masculinity, ethos of profession
Abstract
The article analyzes the combination of work and life in a male-dominated profession (police worker) among the women in Vologda oblast. The analysis is based on the qualitative study conducted in 2016-2017 in Vologda, Vytegra, Totma and Nikolsk using focus groups, individual and group interviews. The focus of the study is to reveal ways of maintaining work-life balance among police men and women. The research objectives are to define the specifics of male and female work in police, possible gender segregation and discrimination, the character of the combination of family and professional duties, the level and reasons of job satisfaction, correlation between profession and gender roles of men and women and their environment, specific masculine ideals typical of policemen, and police career prospects for men and women. The study reveals that men and women working in police solve their work-life balance problems independently and differently. Men tend to spend more time at work and search for opportunities to find extra income. However they try to find time to do their household duties, mainly because that would give a wife an opportunity to keep her paid employment. Women pursue flexibilization of their professional and family activities removing the borders between work and family care.
Acknowledgement. The paper is based on the data of the project "Local district police chief interacting with local communities: role model analysis" (2016) carried out by Khamovniki Foundation and supported by the HSE Academic Fund Programme grant no. 18-05-0049 (2018-2019) aimed to create a research group to study male and female civil servants in Russia in the framework of the 5-100 Russian Academic Excellence Project.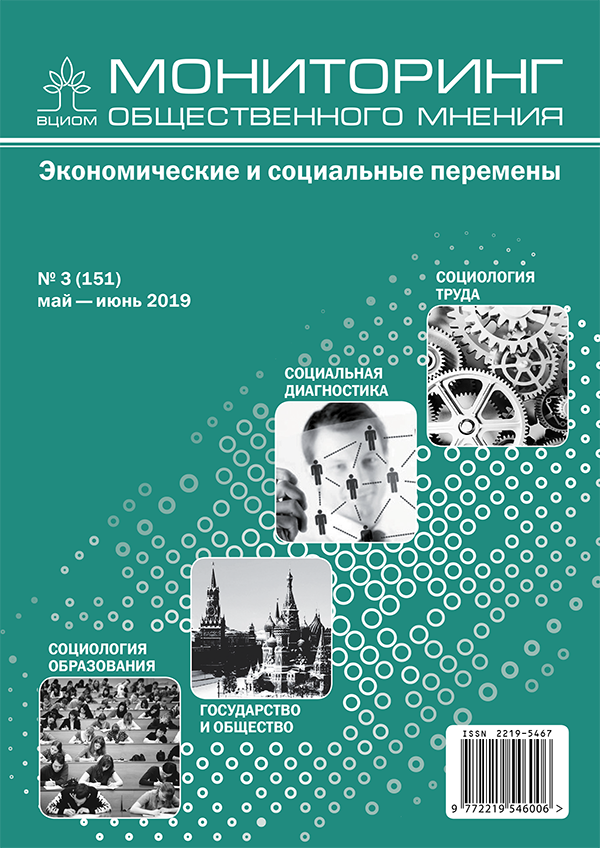 Section
SOCIOLOGY OF LABOR, ORGANIZATIONS AND PROFESSIONS