Between Work, Children and Shopping Center: Work-Life Balance in the Families of Young Russian Workers
Keywords:
youth, forms of employment, gender contracts, working class, work-life balance, leisure time
Abstract
The paper is devoted to the analysis of the work-life balance in the families of young workers from Ulyanovsk. The authors use four interviews with young workers as a case study to investigate the specifics of the coordination of work, child's upbringing, household duties and leisure activities. The authors also discuss in detail how work shifts influence the scenarios of everyday life of young workers.  The paper highlights not only difficulties related to specific terms of employment but also the main advantages these terms provide. The study is focused on the value system of young workers making their workplace distinctive from other life domains and setting subjective criteria for the attractiveness of their job choices. The authors emphasize the important role of partnership in the families as a prerequisite to achieving work-life balance and mark significant changes in the gender contracts of spouses.
Acknowledgment. The authors gratefully acknowledge financial support from Russian Foundation for Basic Research for collective research "Everyday Culture of Young Workers in Their Strategies of Life and Employment" (project no. 17-03-00716-ОГН\18, project manager E.L. Omelchenko).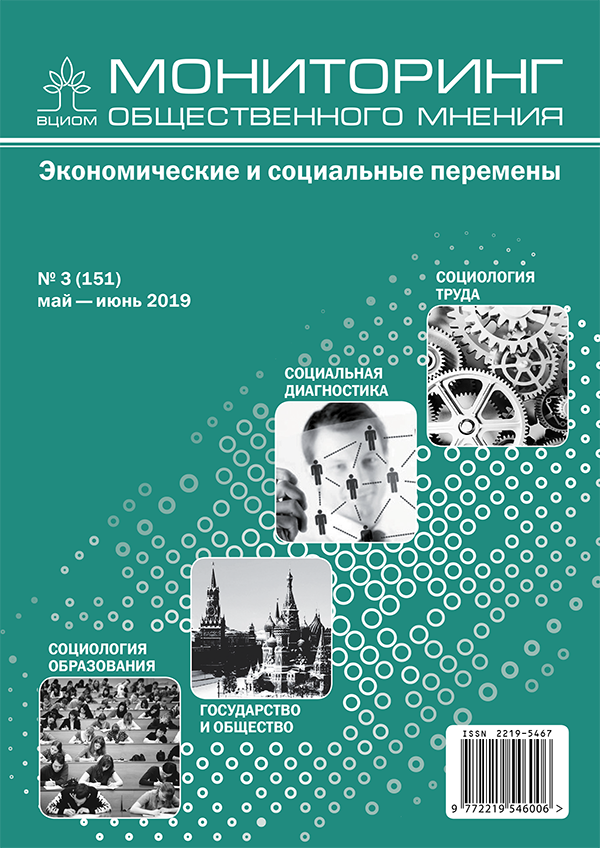 Section
SOCIOLOGY OF LABOR, ORGANIZATIONS AND PROFESSIONS