Everyday Lifestyles of Young Workers in the Provinces
Keywords:
youth, working class, lifestyle, values, time budget, leisure time activities, labour activities
Abstract
The paper focuses on the results of a qualitative study of lifestyles among young Ulyanovsk workers conducted in 2017. The authors consider in detail how the character and the work schedule structure the daily life of young blue-collar workers and determine their recreation activities. The article examines the modes of adoption and resistance to the established lifestyles and the choice of alternative strategies. The paper challenges the view of young blue-collar workers as a marginalized group in the social hierarchy. The authors argue that the researchers' moralistic attitude towards the group hinders objective analysis of ongoing changes. The most important of these changes is reassessment of labor's value and manual occupations and perception of them as a place for self-determination rather than an ultimate life choice.
Acknowledgment. The authors gratefully acknowledge financial support from Russian Foundation for Basic Research for the collective project "Everyday Culture of Young Workers in Their Strategies of Life and Employment» (project No. 17-03-00716-ОГН\18, project manager E.L. Omelchenko) and express appreciation to colleagues from the "Region" Scientific Research Center for the empirical data and helpful comments.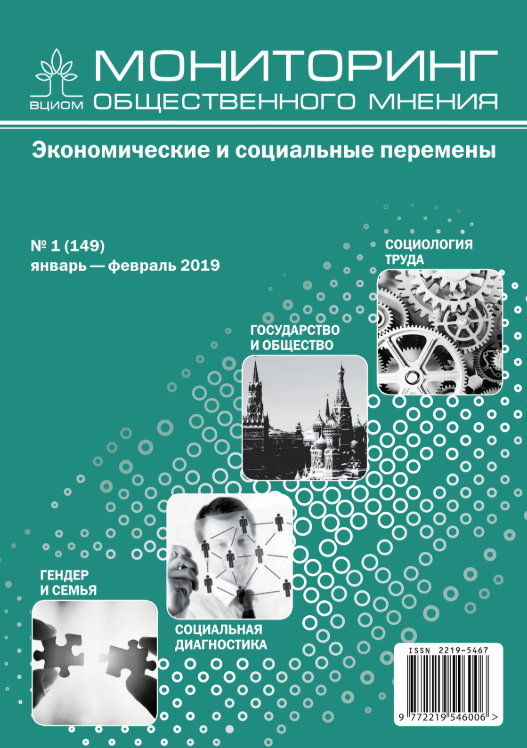 Section
SOCIOLOGY OF LABOR, ORGANIZATIONS AND PROFESSIONS