Role of work-life balance in achieving life success for the hired workers in Russia
Keywords:
work–family balance, life success, work satisfaction, life satisfaction, family life, situation at work, international comparative studies, hired workers
Abstract
The paper highlights the relationship between the family life and professional sphere of the hired workers living in Russia in comparison with other countries and provides an analysis of all-Russian monitoring carried out by the Federal Center of Theoretical and Applied Sociology of the Russian Academy of Sciences (may 2017), the data of the European Social Survey (ESS) (2010, 2012) and the ISSP data of the international studies on attitudes towards labor (2005, 2015).  
The focus of the paper is to examine the connection between the manifestation of the work-life balance and the life success indicators (financial well-being, implementation of life plans, and sense of happiness). The study reveals that any manifestation of work-family balance contributes to higher assessments of life success. However, only aspects related to higher assessments of the actual situation at work make a more meaningful contribution, whereas family aspects come second.
Compared to other European countries, Russian workers are least satisfied with the ratio between the hours they spend on work and the hours on other activities (ESS data). Russian workers, both men and women, are ranked last in the list of workers from different countries in terms of the assessments of troubles family causes to work (ISSP data).
This problem results from the failure of Russian workers to adapt to unstable working and living conditions and deterioration of the situation at work. The family life of Russians troubles their work least because they do not consider family as a barrier to earn money. Therefore, the Russian workers can achieve a more balanced life only if their situations in the workplace improve.
Acknowledgement. The paper is based on the results of the state-supported studies under the state task to the Financial University on the topic "Family households as economic actors".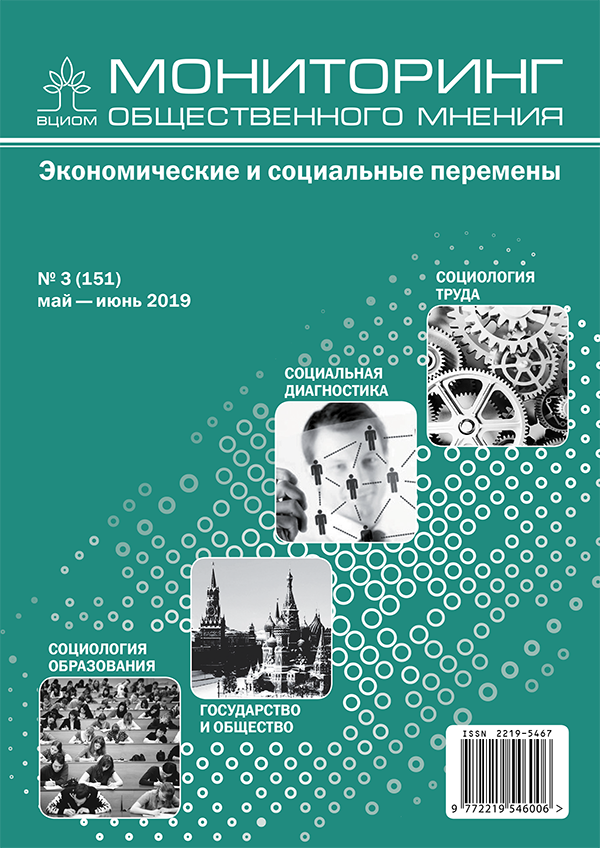 Section
SOCIAL DIAGNOSTICS