Formation of Individual Subjectivity in Labor among Young Workers in the Modern Russia
Keywords:
individual subjectivity, confidence in employment, labour mobility, professional mobility, self-employment, professional competence, labour market, young employees
Abstract
Based on the RLMS-HSE data over 1994-2017 the article explores the formation of individual subjectivity among young workers in comparison with the older age populations. Individual subjectivity is considered as a theoretical construct, as a phenomenon detected after preliminary generalization of empirical facts of the previous studies.
The paper is focused on the contents, role and dynamics of the major manifestations of individual subjectivity among youth in the context of labor activity.  These manifestations make young people differ from the older age groups of employees. This involves high levels of confidence, labor and professional mobility in the labor market, activities and orientation towards career and skill enhancement, acquiring entrepreneurial experiences because of their self-employed status.
Results prove the hypothesis stating that these manifestations are forced pointing to reactivity rather than proactivity regarding the unfolding situations.  Manifestations of individual subjectivity of the young workers discovered by the author are likely to be autonomous, fragmented and cannot be considered as a holistic phenomenon in the labor market.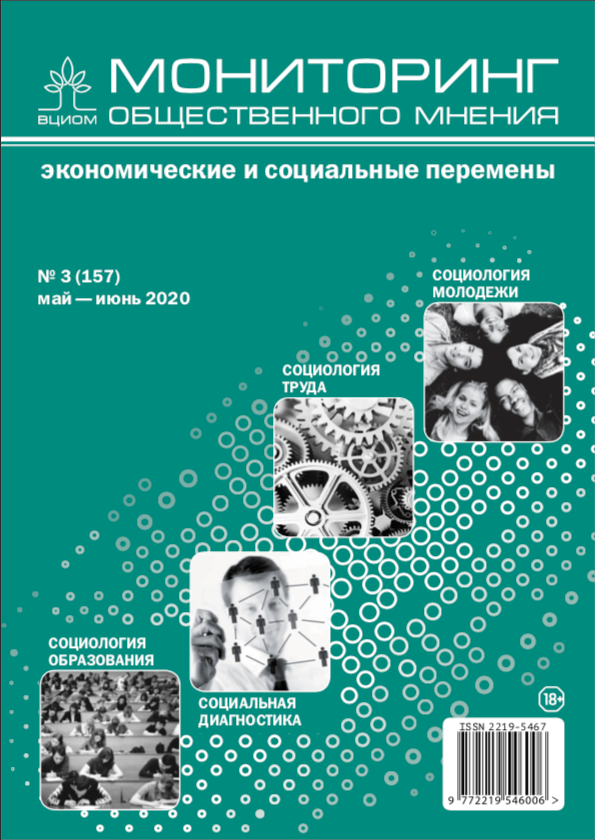 Section
SOCIOLOGY OF LABOR
Copyright (c) 2020 Monitoring of Public Opinion: Economic and Social Changes Journal (Public Opinion Monitoring) ISSN 2219-5467
This work is licensed under a Creative Commons Attribution-NonCommercial-ShareAlike 4.0 International License.