Assessing socio-cultural determinants of youth entrepreneurial culture
Keywords:
youth entrepreneurship, entrepreneurial culture, entrepreneurial behavior, technique of assessment, rating of municipalities, youth survey
Abstract
The paper is devoted to the methodological assessment and the impact of the following factors on the entrepreneurial culture: the level of entrepreneurial development and the size of municipality. Two methods designed by the authors were tested to confirm the following hypothesis: the higher the level of entrepreneurial development in a municipality, the higher the youth entrepreneurial culture is. Methodologically, the study is based upon socio-economic approach and uses the tools of economic and socio-cultural analysis. The data involve the results of the authors' survey conducted among young people from more than 150 cities and localities in the Sverdlovsk region as well as an expert survey involving entrepreneurs seeking government assistance. The authors drew up a rating of Sverdlovsk region municipalities according to different entrepreneurship levels (high, medium, low). By measuring the axiological settings of young people, municipality-specific entrepreneurial levels were calculated.  As far as general entrepreneurial behavior is concerned, the hypothesis proved to be true: the higher the level of entrepreneurial development in a municipality is, the more young people behave entrepreneurially. The hypothesis about the influence of municipality size on entrepreneurial culture was also confirmed. In medium-sized cities young people are twice as likely to have high entrepreneurial levels due to higher attractiveness of their businesses. Taken into account the correlations of socio-cultural factors the authors set forward the most important directions of the entrepreneurial activity for active young people.
Acknowledgments. The paper is financed by the RF Presidential grant for state support of young Russian scientists (MK-6580.2018.6).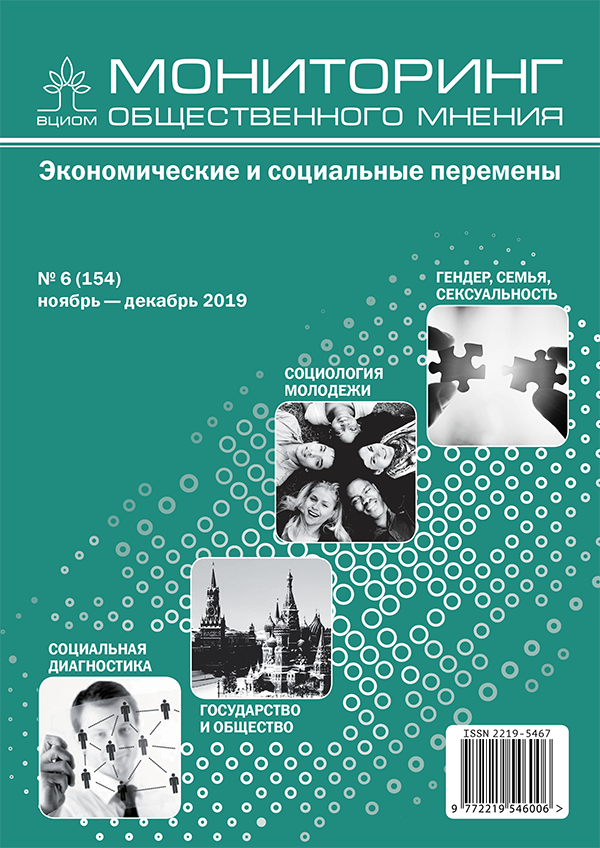 Section
SOCIOLOGY OF YOUTH