«Russians invented Skype drinking» What for? Alcohol drinking in computermediated situations
Keywords:
alcohol, emigrants, long-distance relationships, Skype, online interview
Abstract
The article is dedicated to the specifics of technologically mediated communication on the example of collective alcohol consumption with the use of programs for video connection such as Skype. The author presents a review of the research concerning the alcohol consumption and online technologies; overviews posts on social media related to the topic; conducts a number of interviews with persons who have an experience of drinking alcohol, while talking online to someone.Despite the fact that the participants of this small-scale study are Russian-speaking emigrants, the conclusion of the research concerns broader issues (such as perception of differences between online and offline communication). The author offers a small typology of the situation of drinking via Skype and concludes that this practice perceived as deficient by its participants.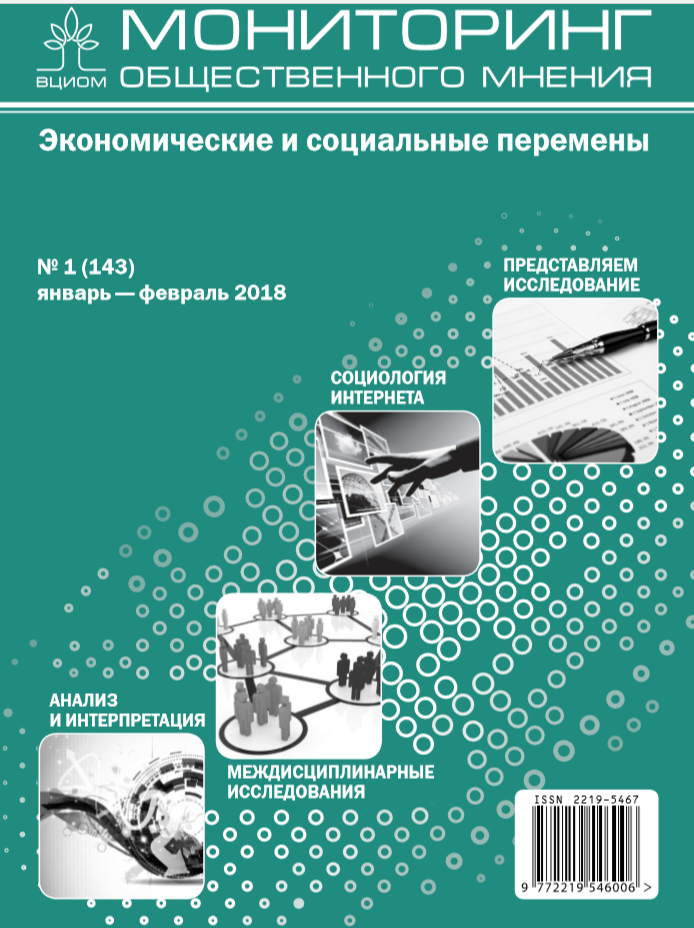 Section
SOCIOLOGY OF THE INTERNET