Motivation and labor values of youth: development paradoxes
Keywords:
motivation, labor values, labor motivation, labor orientation, youth
Abstract
Based on the monitoring studies conducted in Tyumen oblast (2006— 2016), the paper aims to examine trends and specifics of the development of labor orientations. Correlation and dispersion analysis is used to single out a number of inconsistencies reflecting immaturity of the market motivation and entrepreneurial orientation among those who were born and brought up in a market environment.Young persons with a more market-oriented type of labor motivation have fewer claims and agree to have the little they have if guarantees of stability are provided. The age when there is a break in the dominance of success and achievement motivation declines. Young people pay less attention to interesting and meaningful job. A gap between the declared value of initiative and entrepreneurship and a real commitment to creation of innovations are observed.Those who were born and raised in a market environment are eager to work «in the market». With a very high percentage of young people willing to work for themselves the share of actual young entrepreneurs is still very low.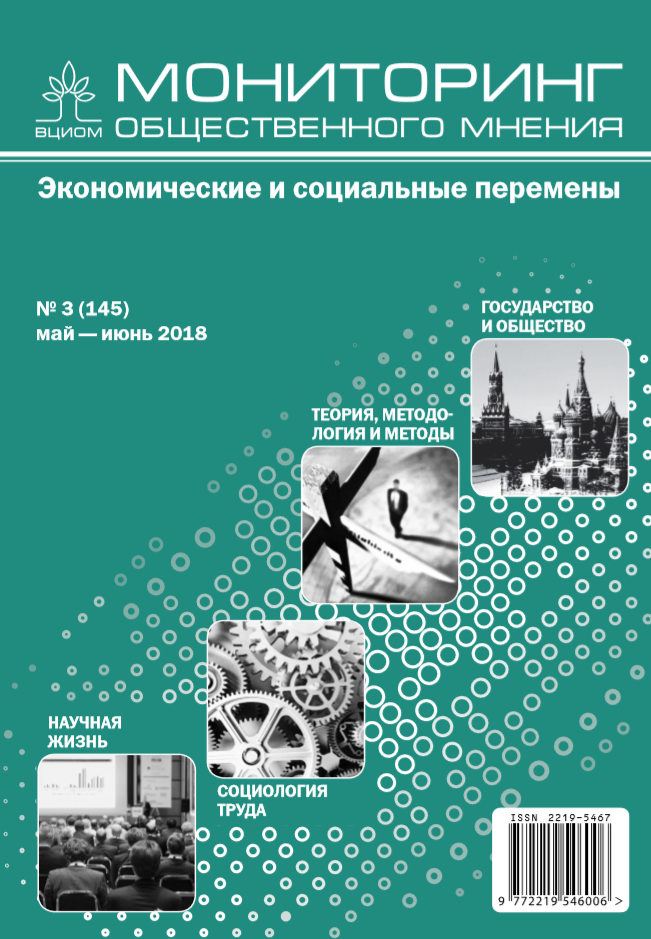 Section
SOCIOLOGY OF LABOR