Differentiation of workers by features of precarious employment
Keywords:
precarious employment, precarious, non-standard employment, typology of workers
Abstract
The article suggests an approach to distinguishing types of workers among different employee categories (formal employee, informal employee and self-employed). The typology is based on the nature of employment instability, i. e. employment conditions which are forced or involuntary and have negative impact on the employee (they may adversely affect worker's social status and well-being, increase instability and do not guarantee employment). On the basis of the empirical data of the Russian Longitudinal Monitoring Survey — HSE, classification criteria are constructed to identify typological groups. The first one is the level of employment instability (defined as the presence or absence of signs of instability); the second one is the presence or absence of a desire to find a new job (interpreted as an indirect indicator of subjective perceptions of working conditions as forced or voluntary).A combination of values of these criteria reveals four typologies: «stable satisfied», «stable dissatisfied», «unstable satisfied», and «unstable dissatisfied». Using a comparative analysis of the typologies (distinguishing formal employee, informal employee and self-employed persons), the authors describe their specifics (size of salary, subjective well-being, social status self-assessment, social optimism, etc.). The achieved results prove need for in-depth studies on unstable employment differentiation.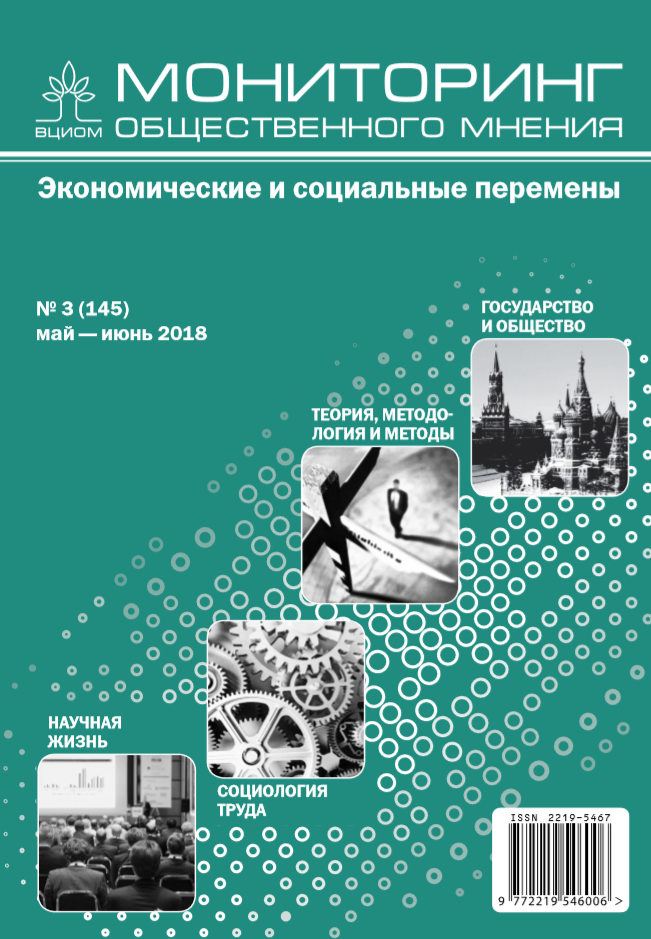 Section
SOCIOLOGY OF LABOR