The Work of Taxi Drivers Under Algorithmic Control
Keywords:
sociology of work and occupations, labour market, organisation of work, non-standard employment, platform work, digital platforms, algorithmic management, uberization
Abstract
The study focuses on a new type of technological control, i.e., algorithmic control, widely used in decentralized organizational structures (digital platforms) aimed at meeting mass demand. On the example of the taxi sector, the author reveals algorithmic management mechanisms and problematizes its nature and impact on the work and well-being of platform workers. The empirical base of the study consists of 26 semi-structured interviews with drivers working in Moscow through taxi aggregators. The study identifies two forms of algorithmic control, directive and manipulative. Although in many key aspects algorithmic control has a rigid coercive nature (distribution of orders, price determination, electronic monitoring, deactivation), in general it is more likely aimed not at the total programming of human behavior, but at creating an open dynamic system of incentives and sanctions, supplemented by elements of gamification.
According to the research results, drivers appreciate many of the opportunities offered by platform employment: easy access to work, lack of formal hierarchy, flexibility in managing labor efforts along with time and finances. This allows customizing work for oneself, focusing on individual preferences and life circumstances, supporting a heterogeneous composition of platform workers with a diverse social background, motivations, and work practices. The atypical nature of employment, the complex and opaque operation of the algorithms give rise to uncertainty about labor status of drivers and «rules of the game», and the situation of permanent assessment by clients creates psychological stress. Within the alienated technical system, drivers feel a lack of viable interpersonal contact, both professionally and emotionally.
Acknowledgements. The study was funded by PFBR, project № 20-011-00587.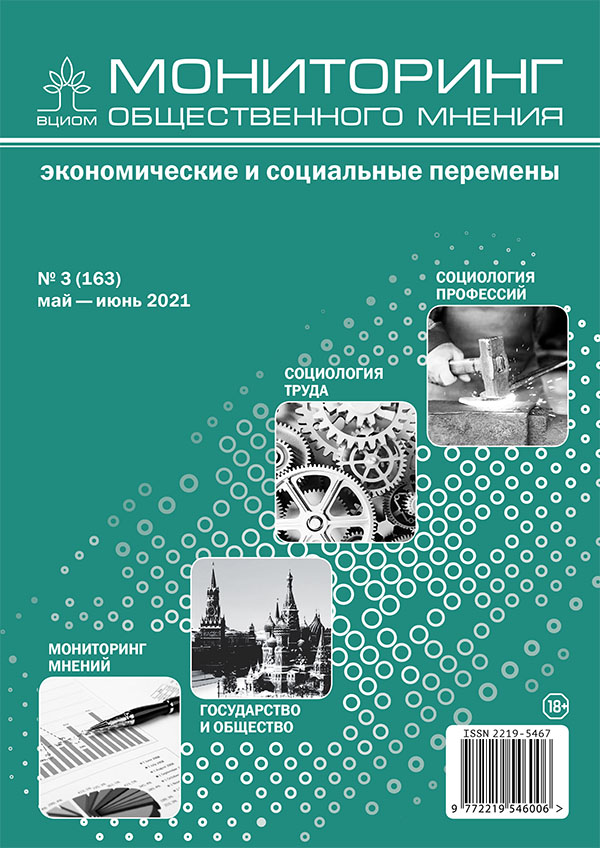 Section
sociology of labor and employment
Copyright (c) 2021 Monitoring of Public Opinion: Economic and Social Changes Journal (Public Opinion Monitoring) ISSN 2219-5467
This work is licensed under a Creative Commons Attribution-NonCommercial-ShareAlike 4.0 International License.