Imitational features of the 2018 presidential elections and their impact on the next electoral cycle: results of public opinion polls
Keywords:
elections, presidential elections, electoral authoritarianism, imitational elections, electoral cycle
Abstract
The article provides assessment of the 2018 Russian presidential elections with the distinctive features of electoral authoritarianism. Drawn on the findings of VCIOM opinion polls the paper concludes that the nature of the elections at the state level is primarily imitational: compliance with electoral procedures does not lead to the redistribution of political power but merely consolidates the existing political system. However, despite the imitational characteristics, elections reflect changes in public opinion ignored by the authorities out of necessity. In this article, the authors describe a forecast scenario for the next electoral cycle.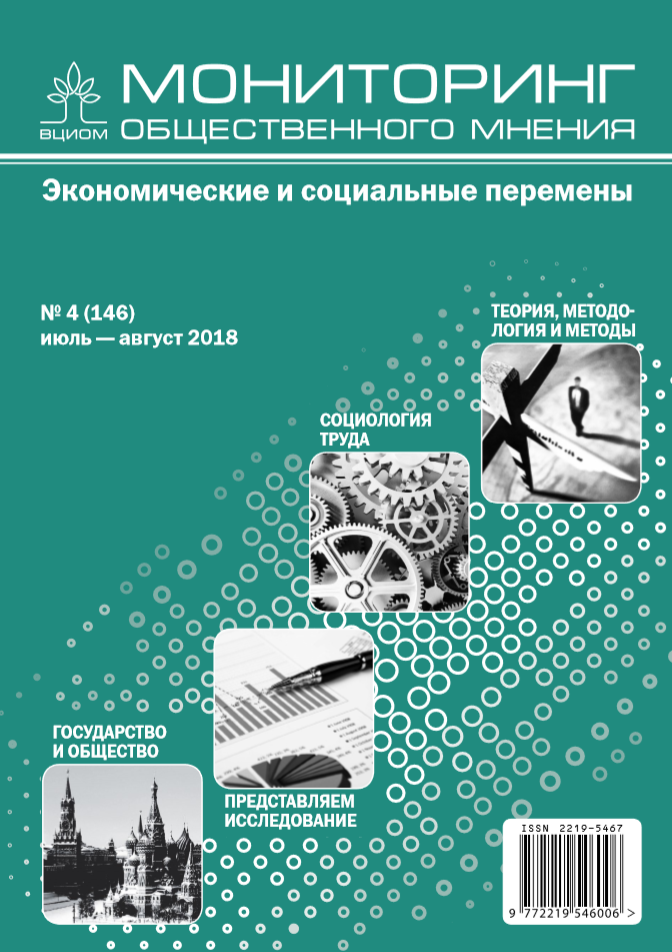 Section
PRESENTING A STUDY