The Rise of Interactional Multimodality in Human-Computer Interaction
Keywords:
human-computer interaction, embodied conversational agents, conversation analysis, multimodality, interactive resources
Abstract
The field of human-computer interaction (HCI) investigates the intersection between the design of devices and users. From an early focus on interaction modeling based on psychological experiments, the field has since experienced a shift towards the study of how actual humans interact with autonomous devices. The field became conductive to ethnographic, observational and videographic studies of human-device interaction. Conversation-analytic HCI became possible. That said, this new wave of researchers was never truly able to dethrone the psychological common sense of the field. With recent developments in both the technical-sensorial capabilities and outward actuational range of embodied virtual agents, the field of HCI has once again returned to the question of the sequential unfolding of the interaction between users and intelligent agents, and the multimodal interactional repertoire that is deployed throughout. This review will highlight the situational orientation of high-impact research in the field, and relate it to the cotemporaneous development of ethnomethodological and conversation analytic frameworks.
Acknowledgments. The article was prepared in the framework of a research grant funded by the Ministry of Science and Higher Education of the Russian Federation (grant ID: 075-15-2020-908). The article was prepared in cooperation with the Sber (ex. – Sberbank's) Gamification Lab.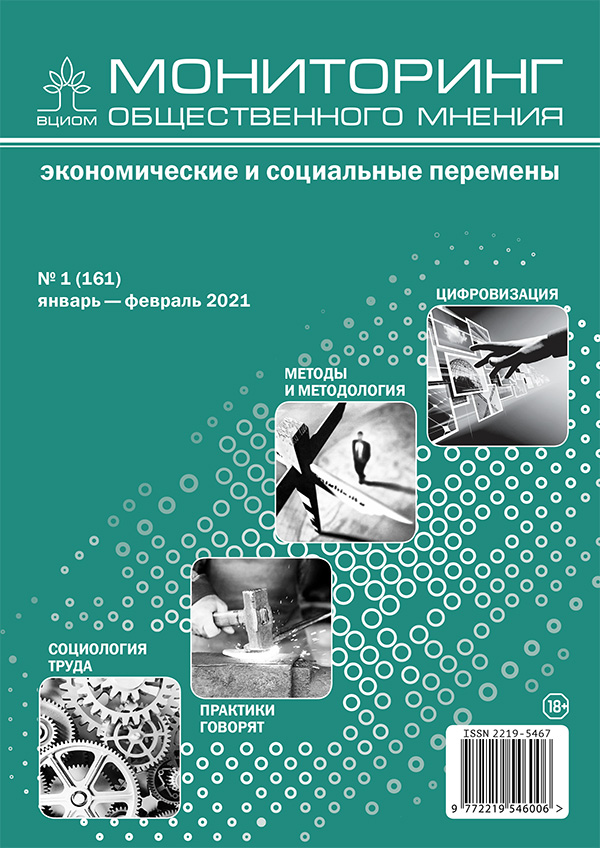 Section
THEORY AND HISTORY
Copyright (c) 2021 Monitoring of Public Opinion: Economic and Social Changes Journal (Public Opinion Monitoring) ISSN 2219-5467
This work is licensed under a Creative Commons Attribution-NonCommercial-ShareAlike 4.0 International License.