Representation of alcohol consumption practices in virtual social networks
Keywords:
alcohol, hard-drinking, alcoholism, virtual social networks, representation, online commucation, meanings
Abstract
Virtual social networks immediately react to what is happening in the society. They reflect individuals' behavior practices including those concerning the alcohol consumption. Discussion of alcohol consumption in social media is characterized by expressive communication especially in online user comments.
The objective of the study is to reveal the semantic structure of alcohol consumption representation in social media online discourse. Using qualitative analysis of online user comments, dominant semantic representation models are defined. The study provides an analysis of 10,195 comments published by 9,000 Russian users on the most popular social media websites (Vkontakte, Odnoklassniki, Facebook, Google+, Instagram) during the period from March 16 through April 16 2018.  The Medialogia analytical system was used to select the comments.
The findings suggest that the representation of everyday alcohol consumption has multiple semantic models in social media. Basic alcohol discourse practices, alcohol consumption socio-cultural features and the markers of its social normativity are singled out.
The study argues that alcohol consumption discourse in social media represents the following socio-cultural meanings: social normativity, accessibility, daily routine, orientation towards stereotypes, standardization, sacrality, and social and cultural rootedness. The variety of pro-alcohol content in social media proves high significance of this phenomenon in public perceptions and points to a number of socio-cultural characteristics of modern online communication which creates a metalanguage and certain meanings yet to be explored through a multidisciplinary approach.
Acknowledgement. The study is financed by the grant of the President of the Russian Federation to support young Russian candidates of sciences (project МК-6274.2018.6).
The authors would like to express gratitude to M. Macheret, head of Medialogia Marketing Department, for the important advice and comments on the methodology.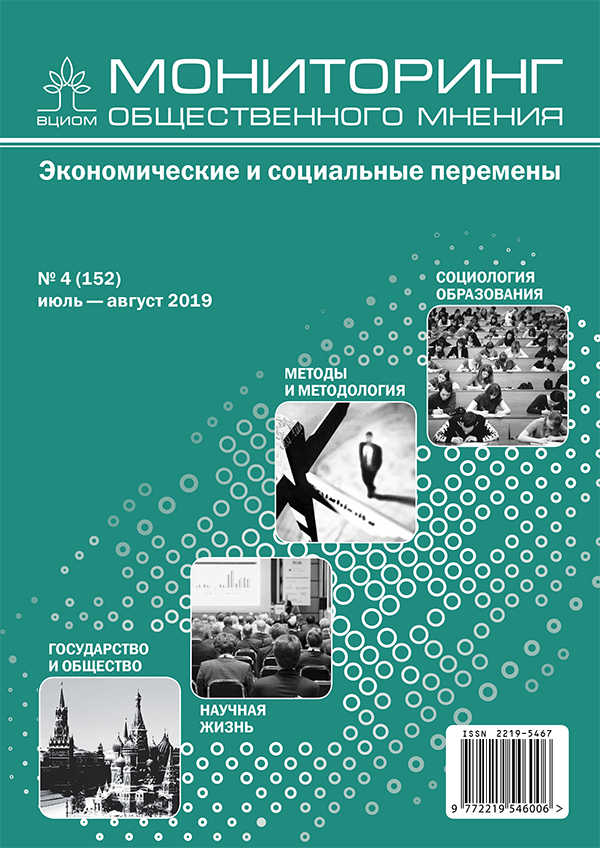 Section
SOCIOLOGY OF THE INTERNET