Youth: Life Strategies in a New Reality
Keywords:
youth, changing reality, choices, meaning, uncertainty, self-regulation, life strategies
Abstract
The article examines the formation of social and socio-cultural conditions shaping the life strategies of modern young people. The major conditions are as follows: reality changing on a global scale, growth in uncertainty and risk escalation, shift in the balance between targeted regulation and self-regulation, expansion of reality and changes in its semantic space, and a deeper social differentiation. The article raises essential questions relevant to a thorough analysis of youth life strategies and their self-regulation in a changing reality.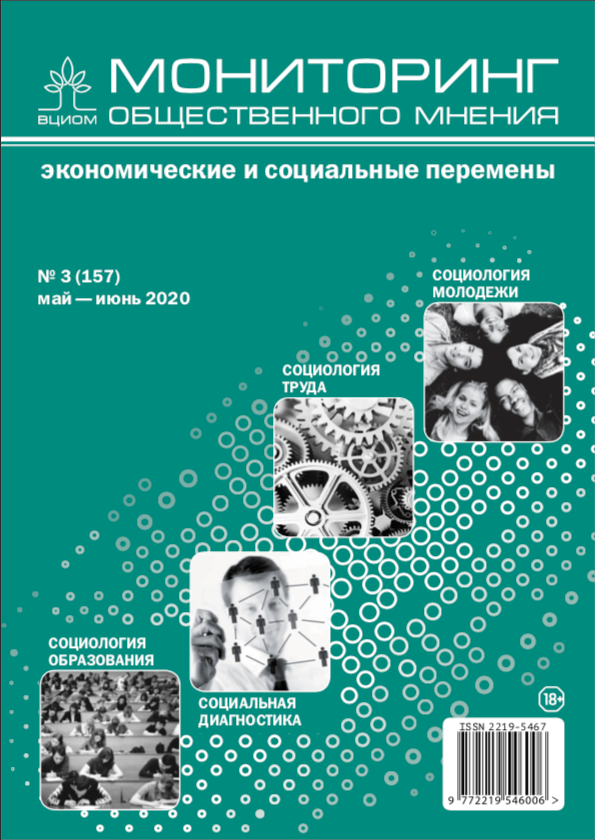 Section
GUEST EDITOR'S OPENING REMARKS
Copyright (c) 2020 Monitoring of Public Opinion: Economic and Social Changes Journal (Public Opinion Monitoring) ISSN 2219-5467
This work is licensed under a Creative Commons Attribution-NonCommercial-ShareAlike 4.0 International License.