Youth Life Strategies: Implementation of Expectations and Social Moods
Keywords:
youth, life strategies, socio-cultural self-regulation, life activity, life-meaning values, culture types, archetypes, social expectations, social feelings, protest moods, education
Abstract
The article is devoted to life strategies constructed by young people in education and labor and highlights contradictions arising from the implementation of life strategies and reflecting in youth social moods. The article offers a theoretical approach to studying youth life strategies. Young people are reviewed within the cultural context helping to define their role in socio-cultural self-regulation. In this respect, the purposes of life strategies in education and labor are considered in a larger context of meaning-in-life values shared by young people, and the ways to achieve those purposes are viewed as characteristics of life strategies. In a changing social reality this approach becomes even more important.
Based on the results of a study conducted by the Centre for Youth Sociology (Russian Academy of Sciences), the paper provides an analysis of sociocultural factors behind the purposes of youth life strategies and ways to achieve them. The authors explain the role of expectations in life self-regulatory mechanisms, the relationship between unfulfilled expectations and social moods of young people, analyze a relation with youth extreme moods and substantiate protest contents. The analysis of the relationship between youth moods and the views of possible participation in protest activities leads to well-founded conclusions concerning not only the sources of escalation but also the ways to prevent social conflicts among young people.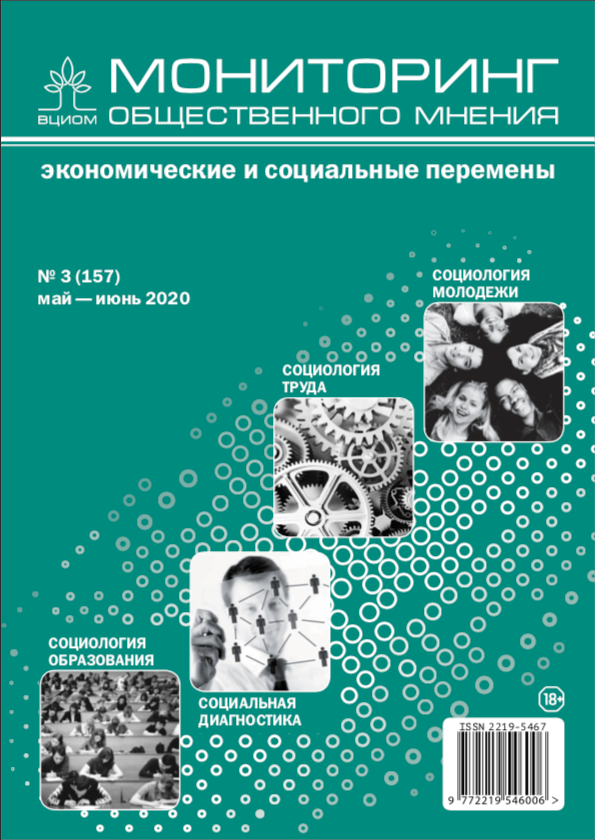 Section
SOCIOLOGY OF YOUTH
Copyright (c) 2020 Monitoring of Public Opinion: Economic and Social Changes Journal (Public Opinion Monitoring) ISSN 2219-5467
This work is licensed under a Creative Commons Attribution-NonCommercial-ShareAlike 4.0 International License.