Ratio between Administrative and Financial Resources during Election Campaigns in Modern Russia: Regional Specifics
Keywords:
election campaigns, administrative resource, electoral funding, vertical of power
Abstract
The paper is focused on the ratio between administrative and financial resources as prerequisites for electoral victory, as well as the degree of accountability and autonomy of domestic entrepreneurs involved in electoral activities. Based on interviews with people dealing with electoral campaigns in various regions (political strategists, public officials, entrepreneurs) the authors single out three electoral models (tough, soft and conflict-based) depending on the role the financial resources play in relation to the administrative resources (complementary or subsidiary role). Administrative resource implies both the use of political power by selectively applying the formal norms and non-legal practices related to electoral control. However, the administrative resource alone is not enough to achieve success in electoral campaigns. Financial resource provided by entrepreneurs is also essential. The article addresses the specifics of the regional models with different ratios between administrative and financial resources affecting the elections. Financial opportunities provided by business can be complementary to administrative resource, or vice versa, can be considered as a competitor.
Acknowledgments. The study is funded under the project "Non-formal practices in organizing and conducting electoral campaigns in modern Russia" supported by the Khamovniki Foundation for Social Research (project manager: S. Yu. Barsukova).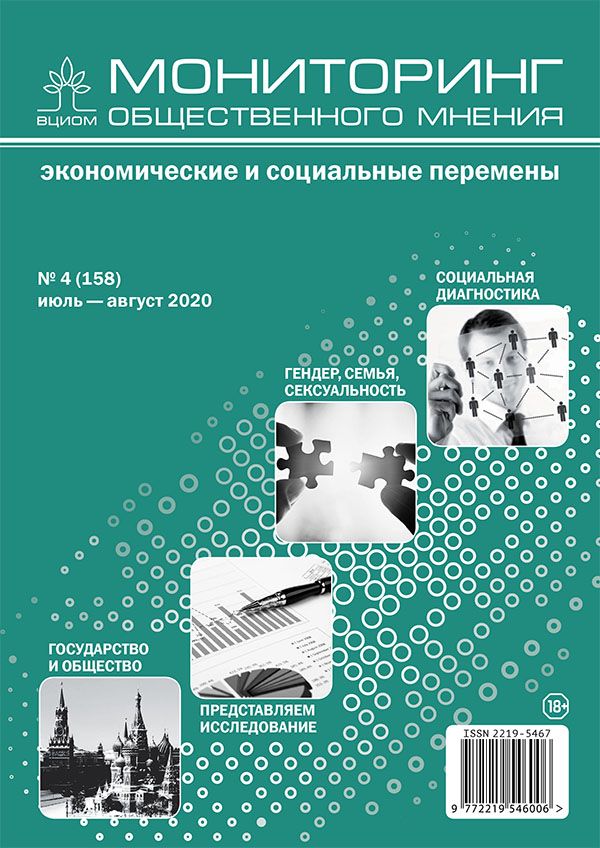 Section
STATE AND SOCIETY
Copyright (c) 2020 Monitoring of Public Opinion: Economic and Social Changes Journal (Public Opinion Monitoring) ISSN 2219-5467
This work is licensed under a Creative Commons Attribution-NonCommercial-ShareAlike 4.0 International License.