Well-being of Doctoral Students: a Review of Studies and Practices
Keywords:
Russian doctoral programs, well-being, doctoral students
Abstract
Well-being in education and career is one of the most popular areas of research today. Numerous articles devoted to the well-being of doctoral students are being published in the leading education-related and general interest journals;  universities are developing programs aimed at building positive environment. Well-being of doctoral research students is key to the entire academic environment. However, in Russia this topic is only starting to gain popularity. The article is an attempt to review the works related to the well-being of doctoral students. The study presenting various definitions and ways to measure well-being, describing and analyzing the basic factors which have a negative or positive impact on the doctoral student assessments of well-being can be useful in future research and interventions taking into account the needs of postgraduate students.
Acknowledgments. The article is supported by the Russian Foundation for Basic Research (RFBR), project no. 19-113-50238.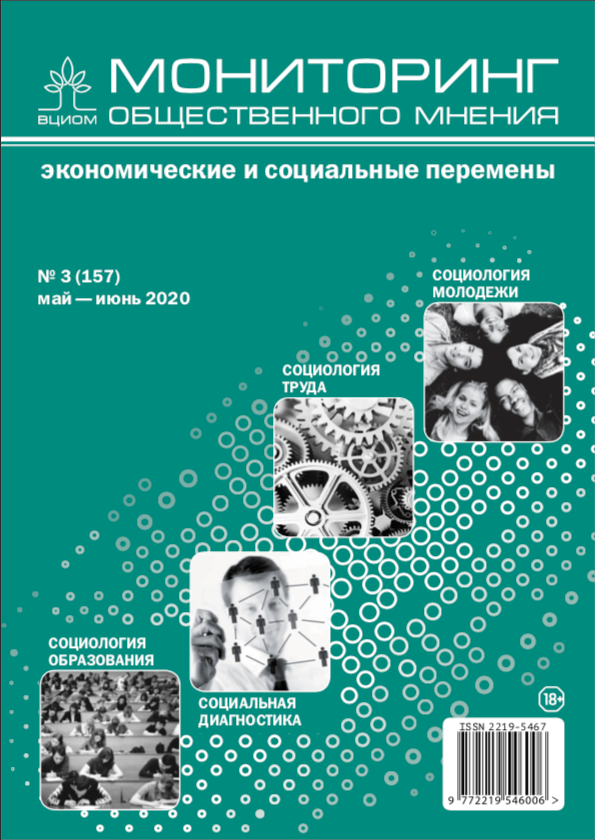 Section
SOCIOLOGY OF EDUCATION
Copyright (c) 2020 Monitoring of Public Opinion: Economic and Social Changes Journal (Public Opinion Monitoring) ISSN 2219-5467
This work is licensed under a Creative Commons Attribution-NonCommercial-ShareAlike 4.0 International License.