The Multiple Voices around the Prevention of Gender Violence / transl. from Spanish N. Dormidontova, A. Kashin, K. Persova, E. Yanina
Keywords:
gender violence, prevention, policy, discourse, state policy , risk
Abstract
The Organic Act 1/2004 on Integrated Protection Measures Against Gender Violence (LO 1/2004) considers  formal recognition of male chauvinism and gender-based violence as an issue of state concern in Spain, as it deals with violation of human rights. This sort of violence is understood as long-standing historical power imbalance between men and women and extensive discrimination against women, thus it requires comprehensive measures, especially preventive activities. Long after the Organic Act LO 1/2004 was adopted the Spanish society is still facing gender-based violence. Prevention is an unresolved issue at all the stages, as is any exhaustive evaluation of how the Act is being implemented. In this regard, this work aims to provide some critical ideas regarding the so-called "secondary prevention of gender violence", and how this concept is interpreted and applied in different areas, such as social life, law enforcement and legal sector.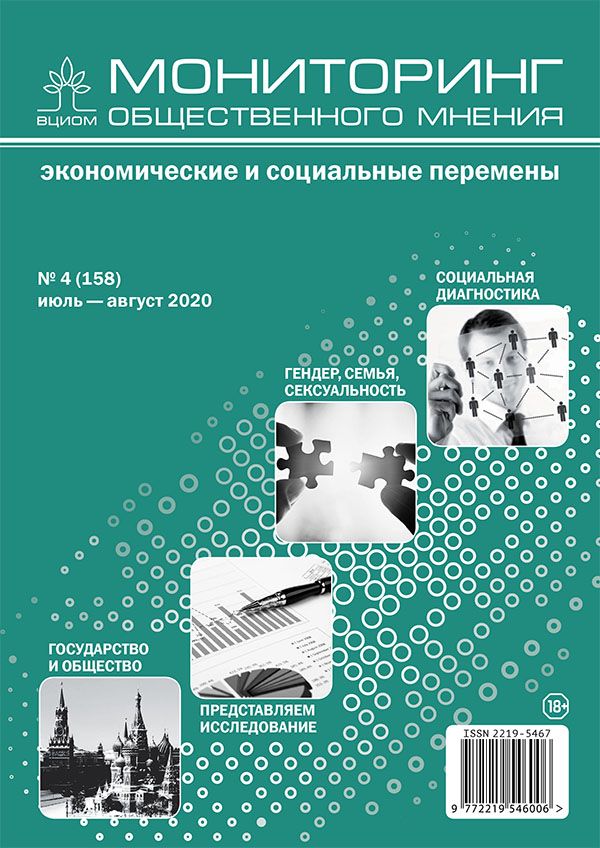 Section
GENDER, FAMILY, SEXUALITY: FOLLOWING IGOR S. KON (16+)
Copyright (c) 2020 Monitoring of Public Opinion: Economic and Social Changes Journal. Public Opinion Monitoring ISSN 2219-5467
This work is licensed under a Creative Commons Attribution-NonCommercial-ShareAlike 4.0 International License.