Studying Passenger Experiences with the Moscow Central Circle: New Places to Visit, Preferences for Train Travel, and Passenger Traffic Forecasts Examination
Keywords:
accessibility, traffic flow forecasts, rail transit, public transport, travel behaviour, intercept survey
Abstract
New public transport infrastructure is not of frequent occurrence in modern Russia, with Moscow being an exception. What consequences such infrastructural development may lead to is an open question. The launch of the Moscow Central Circle (MCC) is an opportunity to study the changes in transport behavior of urban residents. In this paper, the authors explore a number of aspects based on a survey conducted among the MCC passengers in September 2017. Firstly, the authors attempt to redefine the concept of availability as an opportunity to visit new places. Findings show that approximately 20% of the passengers started to make trips to new places. Secondly, the authors examine the reasons behind passenger preferences for a certain trip mentioned during the survey. The most common reason is "convenience" which respondents interpret in a number of ways. And finally, the authors compare forecast and actual distributions of inbound passenger flow at the MCC stations in terms of different ways to get to these stations. The study shows that the volume of pedestrian traffic is considerably underestimated in the forecasts. Apart from theoretical and applied issues the project also tests the method of intercept surveys used to create a sample frame.
Acknowledgements. The publication is based on the results of a study under the HSE Academic Fund Program in 2017-2020 (grant no. 17-05-0050) and "5-100" Russian Academic Excellence Project. The authors also express gratitude to Timur Osmanov for his comments, criticism and support.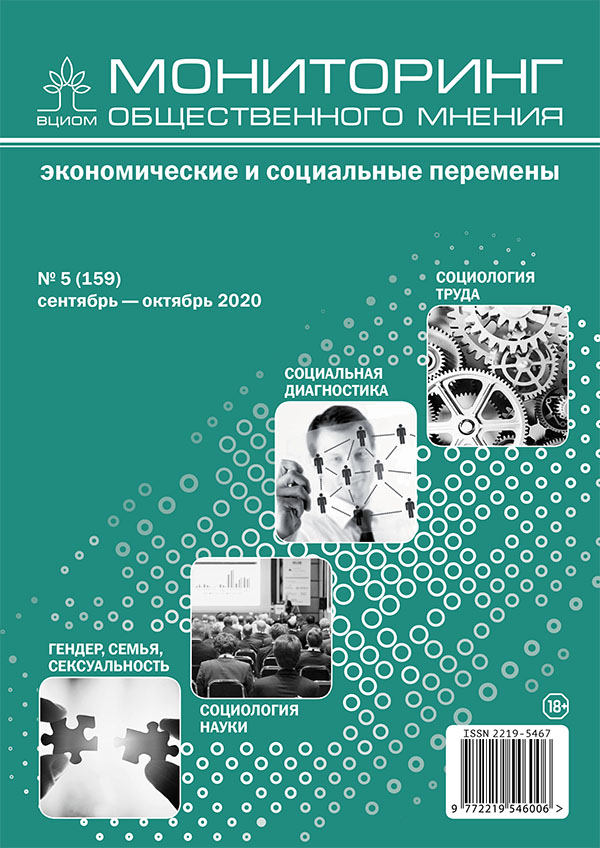 Copyright (c) 2020 Monitoring of Public Opinion: Economic and Social Changes Journal. Public Opinion Monitoring ISSN 2219-5467
This work is licensed under a Creative Commons Attribution-NonCommercial-ShareAlike 4.0 International License.