Inequality of success and aspirations among ninth-graders: levels of local educational systems
Keywords:
social inequality, local context, educational claims
Abstract
The paper focuses on the opportunities provided by the studies of social equalities at the levels of separate localities. The author analyzes the specifics of inequalities of success and claims in three different types of localities: rural area, small city and large city. The study is based on the data of surveys conducted by the Sociology of Education and Science Laboratory (HSE – St Petersburg) involving 8,965 ninth-graders.  
The following predictors were tested using linear and logistic regression models: pupil's gender, pupil's mother's education levels, parental socio-economical status and cultural capital, and school's status. In the case of a dependent variable presented as educational claims, tests for school performance were also made. The results obtained were compared using marginal effect calculations.
The findings show that each locality has its own specifics of social reproduction. Large representative samples can only suggest a possible general logic whereas continuous sampling in particular localities enables a more accurate measurement. In this regard, knowing the local contexts helps to explain the results that were obtained.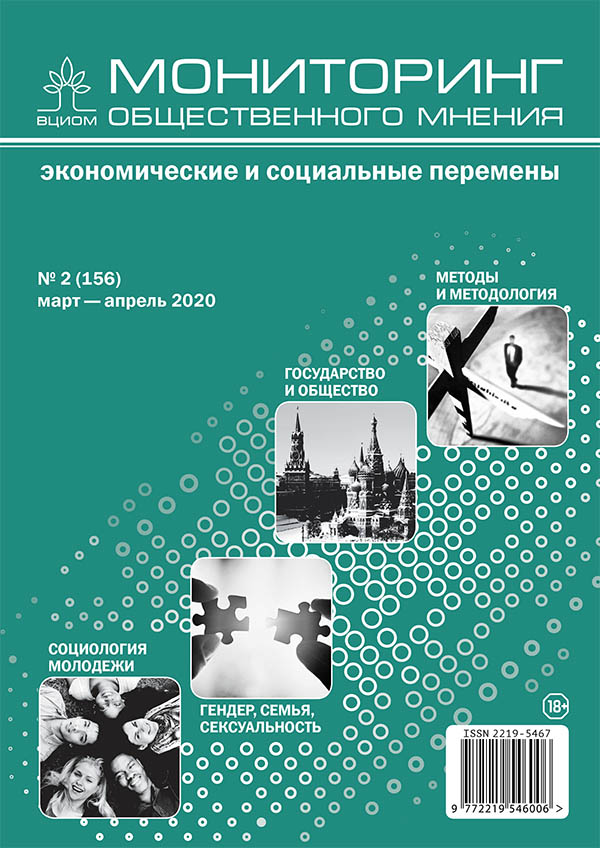 Section
SOCIOLOGY OF YOUTH
Copyright (c) 2019 Monitoring of Public Opinion: Economic and Social Changes Journal. Public Opinion Monitoring ISSN 2219-5467
This work is licensed under a Creative Commons Attribution-NonCommercial-ShareAlike 4.0 International License.