Digital environmental activism as an instrument of influence on government decisions
Keywords:
environmental media discourse, digitalization, politics, influence, laws
Abstract
The article considers communicative strategies of environmental organizations and environmental activists in digital media. The authors investigate the content of federal mass media with political orientation (with an audience over 100,000 viewers) and constantly renewed channels of ecological information (websites of organizations; social media profiles) which have more than one thousand subscribers. Analysis points to a specific environmental media discourse in Russia: environmental organizations and movements has become a significant force shaping the public opinion. Three dominant themes are singled out: "garbage" problem, people's treatment of animals and environmental damage caused by humans.
The authors examine the effectiveness of the legislative activities of environmentalists and the parliament in the sector "Natural resources and protection of environment". The major environmental legislative initiatives are considered in the study ("On Responsible Treatment of Animals and on Amendments to Certain Legislative Acts of the Russian Federation", "On Banning the Quality Control of Perfumes, Cosmetics and their Ingredients on Animals", "On Setting of Quotas for Emissions of Pollutants and Amending Certain Legislative Acts of the Russian Federation on Reducing Air Pollution" and a municipal solid waste management problem ("garbage" problem).  
Acknowledgments. The article is based on the results of the studies funded under the state assignment to the Financial University.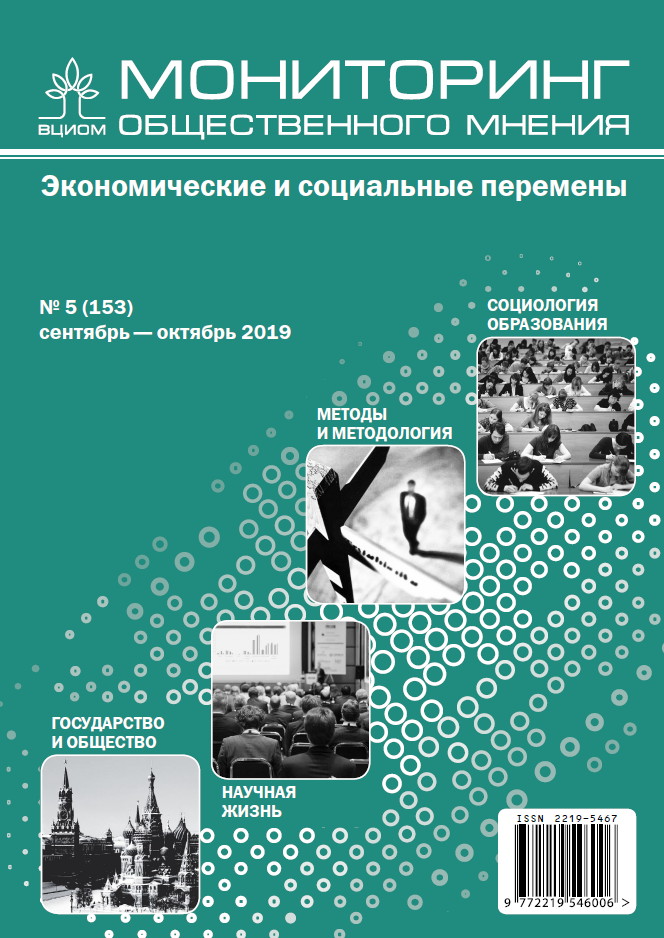 Section
Political Sociology