Role of the district physician in shaping the opinions of young and experienced professionals
Keywords:
role conflicts in medicine, doctor — patient relationship, professional role of district physician, medico-social research
Abstract
The article explores social transformations of the district physician's role in modern social and historical context. Having studied the specifics of the physician-patient relationships the authors propose a range of social expectations regarding healthcare professionals. Along with organizational changes affecting the activities of healthcare specialists, certain functions and roles of healthcare professionals are also evolving. Revolutionary transformation of social and cultural settings in the modern society is another factor influencing the physician's role. The given circumstances shape certain role conflicts of a physician and have an impact on the way how the professional identities (self-identities) are constructed, thereby transforming professional roles as parts of those identities.
Conflict of interest. The authors state that there is no conflict of interest.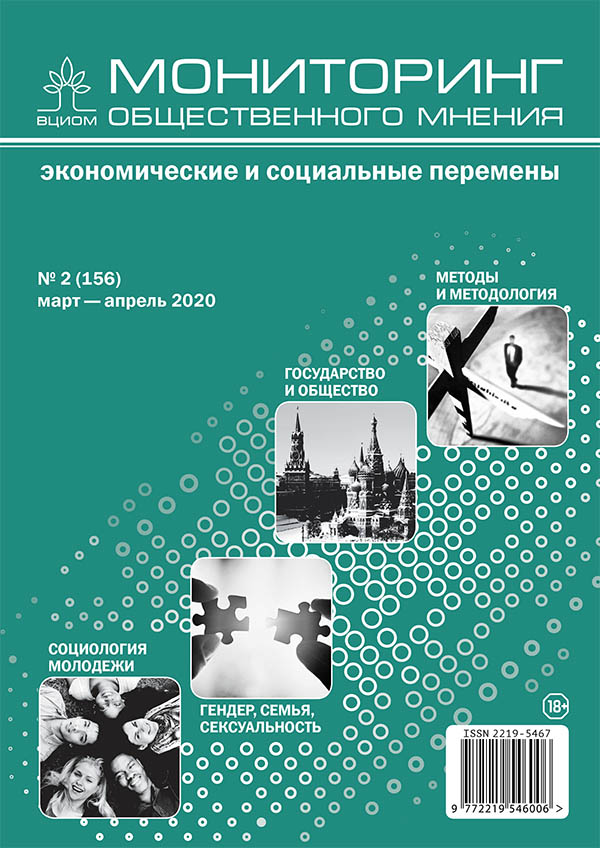 Section
SOCIOLOGY OF HEALTH
Copyright (c) 2020 Monitoring of Public Opinion: Economic and Social Changes Journal. Public Opinion Monitoring ISSN 2219-5467
This work is licensed under a Creative Commons Attribution-NonCommercial-ShareAlike 4.0 International License.