Family and Children Well-Being and Ill-Being in the Narratives of Experts on Prevention of Child Abandonment and Juvenile Delinquency
Keywords:
child well-being, child ill-being, life trajectories, expert interview
Abstract
The article is focused on the findings of a preparatory stage of a longitudinal study devoted to life trajectories of families and children coming into contact with the system of prevention of child abandonment and juvenile delinquency in St Petersburg. Taking into account that the criteria describing the work with families are not well determined, expert's subjective assessments of the family situation play a big role in regulatory documentation. To detect what those assessments are grounded upon a series of 11 semi-structured expert interviews were conducted in St Petersburg. The experts were persons working in the system of child abandonment and juvenile delinquency prevention bodies. In their assessments of the well-being experts used both objective and subjective criteria which fit modern scientific trends and practical experience. The hypothesis about the experts' great role proved to be true.  The experts' views of well-being were consistent with the modern views of this phenomenon. They believe that a child's well-being/ill-being is defined by his/her family's well-being/ill-being. Well-being/ill-being mediators are family and child resources (internal and external). As viewed by the experts, family fitting social norms is a key factor for child well-being. Thus, a difficult family (a family which does not fit social norms) contributes to child ill-being. Further investigation of well-being/ill-being criteria and stages as well as indicators helping experts in their work with families and children is required.
Acknowledgments. The study was part of the project "Social trajectories of childhood in modern Russia" supported by Russian Science Foundation grant (no. 16-18-10372).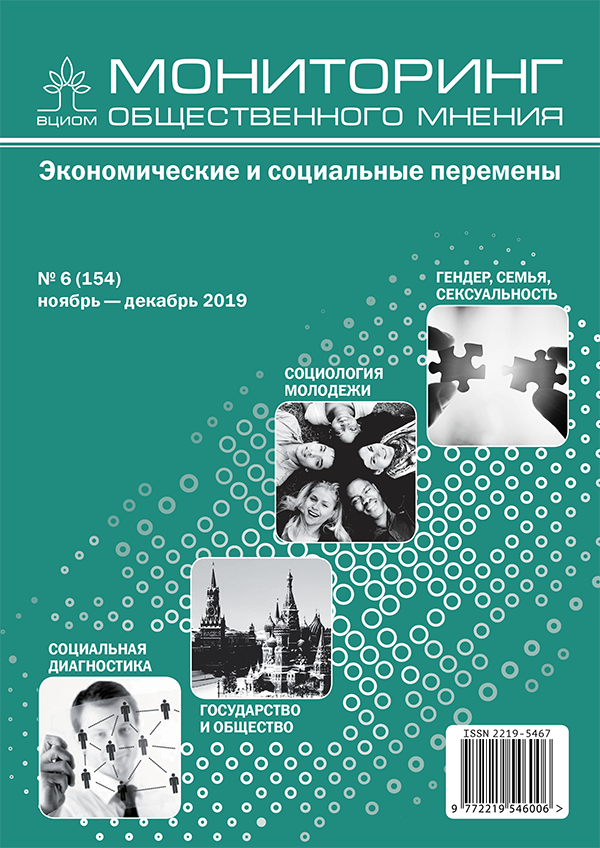 Section
SOCIAL DIAGNOSTICS