"Every little thing makes me mad": self-medicalization of stress and the patterns of taking pharmaceuticals in a digital society
Keywords:
medicalization, self-medicalization, stress, sociology of health, pharmaceuticals , Internet, social media
Abstract
Patterns of coping with stress and its consequences in the modern society increasingly rely on pharmaceutical drugs. In self-medicalization, implying self-diagnosis of symptoms qualified as a disease which needs to be treated medically, a big role is played by online resources where users can discuss the specifics of various medicines. The purpose of the study is to reveal the features of stress self-medicalization by studying the comments of the users discussing pharmacological treatment of stress. The sample included 13 Internet resources (a total of 762 comments) devoted to the use of medications to handle stress. As a result of inductive and deductive coding of user comments three patterns of medication use were singled out: (1) self-prescribed medication, (2) use of medicines as an additional way to relieve stress, (3) use of prescription medicines. These patterns differ in the level of stress self-medicalization and help to understand the extent to which people affected by this problem are capable of solving this problem by themselves, using only online user comments, as well as to detect the situations where they need a professional medical advice.
Acknowledgements. The study is financed by Russian Foundation for Basic Research under project no. 18-013-00726.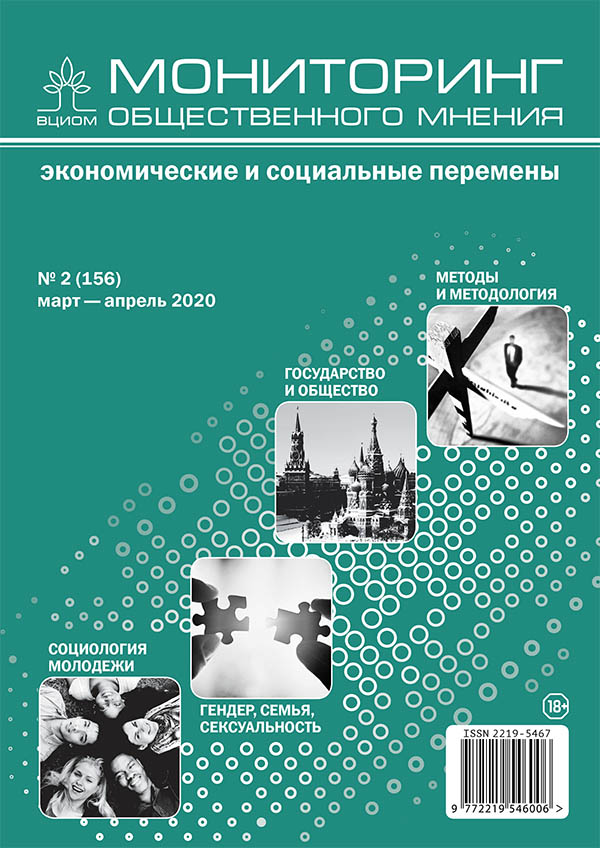 Section
SOCIOLOGY OF HEALTH
Copyright (c) 2019 Monitoring of Public Opinion: Economic and Social Changes Journal. Public Opinion Monitoring ISSN 2219-5467
This work is licensed under a Creative Commons Attribution-NonCommercial-ShareAlike 4.0 International License.