Subjective Measurement of Population Ill-Being/Well-Being in the Russian Regions Based on Social Media Data
Keywords:
quality of life, online activity, social networks, well-being index, subjective well-being
Abstract
The article substantiates a new method of subjective assessment of well-being based on the data of user online activity in social media. The method has its advantages (quick research, low costs, large scale, detailed information) as well as certain shortcomings (covering only "digital" population, technical difficulties studying densely populated megacities, etc.). The article presents the results of an empirical study on user activity in VKontakte social network. Subjective well-being index is calculated for 43 Russian regions across 19 indicators embracing economic, political and social aspects of quality of life. Index is based on the analysis on user online activity in 1,350 most popular Vkontakte regional and urban communities. The study was carried out in 2018, throughout the entire year. 
Acknowledgements. The study was supported by the Tomsk State University Competitiveness Enhancement Program (grant no. 8.1.59.2018).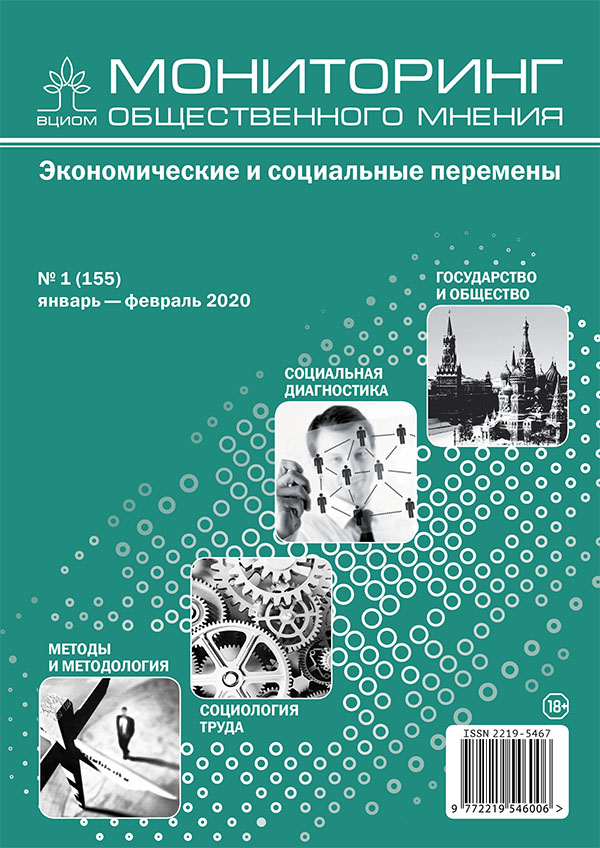 Section
METHODS AND METHODOLOGY