A Study of Social Trust in Information Technology in the Provision of Electronic Public Services and the Use of Electronic Participation Portals (Case Study of St. Petersburg, Russia)
Keywords:
trust in information technologies, survey, online services, e-participation, social networks
Abstract
This article presents the results of a survey conducted among the residents of St. Petersburg and devoted to trust in information technology. The study was based on the Actor-Network theory ideas and the Social construction of technology (SCOT) theory. A total of 600 respondents took part in the survey (sampling error does not exceed 4%, with a 95% confidence level). The paper proposes an approach to study cyber-social trust in the field of G2C communications: e-government technology, provision of online services, and e-participation of citizens in urban governance. The questionnaire contained parameters assessing the credibility of new technologies used to communicate with government representatives and to obtain public services, to solve urban problems, and to participate in the city's management. The survey results show high levels of Internet use, as well greater confidence in financial transactions over the Internet.
Acknowledgments. The study is financed by Russian Foundation for Basic Research (project no. 18-311-20001 "Studying cyber-social trust in the context of use and refusal to use information technologies").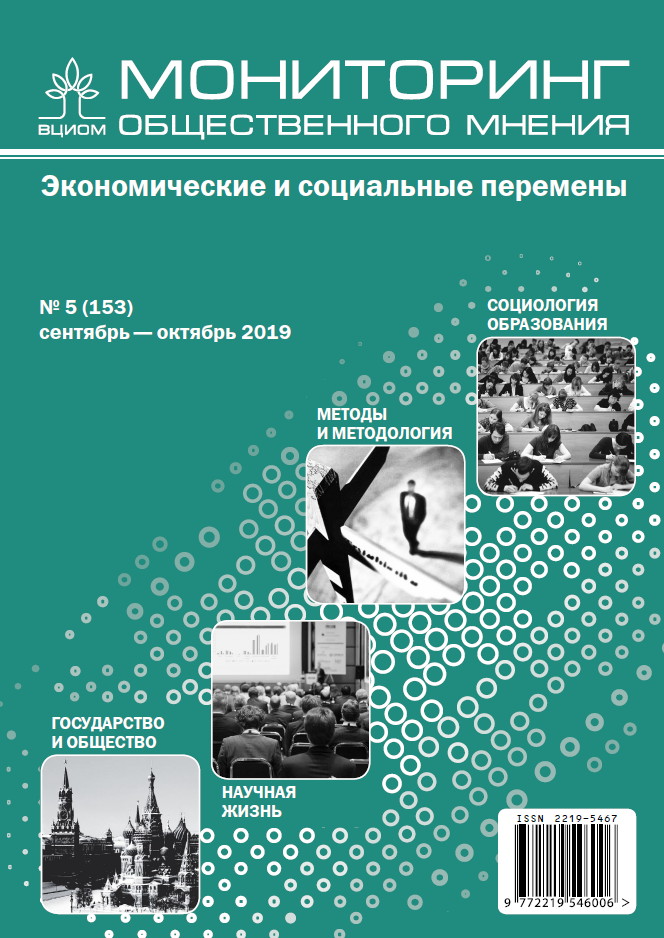 Section
STATE AND SOCIETY