Problems of Strengthening European Identity and an Evaluation of Eurobarometer as a Tool to Measure Its Identity
Keywords:
Eurobarometer, common European identity, EU identity, European Union, Declaration on European Identity, citizenship
Abstract
The article is focused on public opinion surveys conducted by Eurobarometer operating in the EU countries under the auspices of the European Commission. The article also explores the Eurobarometer capabilities to measure such a sensitive and subtle category as common European identity. The first part of the article is devoted to difficulties defining and measuring the European identity from the 1973 Declaration on European Identity till today. The second part of the article traces back the evolution of Eurobarometer activities and provides a general assessment of Eurobarometer survey methodology born in the same time as the Declaration on European Identity.  The third part describes how the scope of identity-related issues was enlarging in terms of tasks set out to strengthen the EU identity through the open border policy, the institution of European citizenship and other socio-economic measures. A special attention is paid to the analysis of components of a common European identity in the context of migration problems and the relationship between national and European identifications. The fourth part of the article deals with critical analysis of the Eurobarometer system used to measure pan-European identity against the backdrop of the European identity crisis. In conclusion, the authors propose possible ways to improve Eurobarometer to measure different levels of collective identity and other indicators.
Acknowledgements. The study is part of the project funded under the grant of the President of the RF "National identity and the EU's open borders (case study of particular EU countries)" for 2018—2019 (МД-4122.2018.6).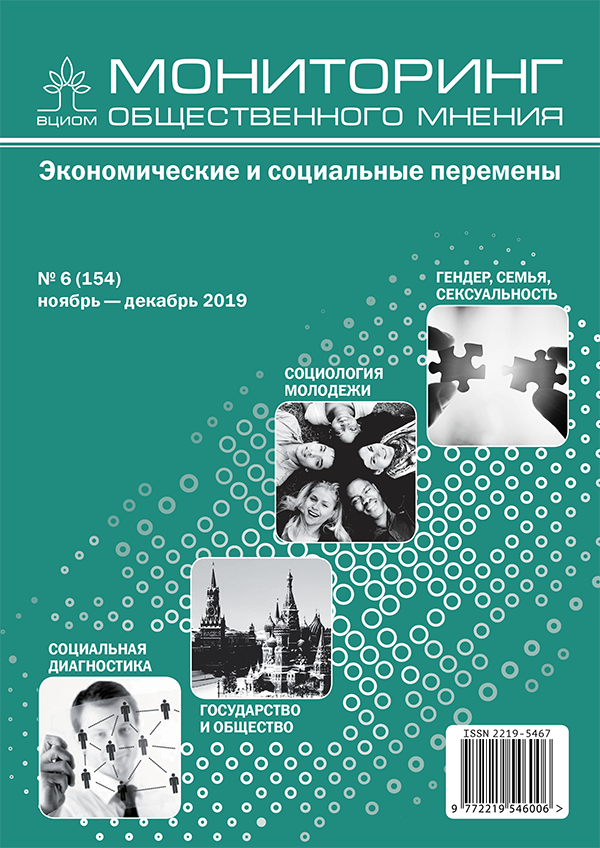 Section
SOCIAL DIAGNOSTICS