Normative perceptions of misandry among two generations of women
Keywords:
misandry, gender stereotypes, gynocentrism, masculinity, sexism, mixed methods research
Abstract
The article explores the phenomenon of misandry characterized by female negative settings towards normative standards of masculinity. Misandry is due to new perceptions of femininity and masculinity and the expansion of normative boundaries of gender identities.  The concept implies that certain features of hegemonic masculinity, commonly perceived as negative but normatively acceptable, are attributed to men and firmly establishes these characteristics in the gender stereotypes of the modern society. These stereotypes have become discriminatory and oppressive towards men and constitute grounds for redefinition of female perceptions of normative masculinity. The theoretical framework of the study contains a general description of misandry and its place within society and presents the works highlighting sexism towards men and misandry attitudes.
Interviews and online survey conducted among women aged 18-55 representing two generations makes up the empirical basis of the study. The authors use mixed methods combining qualitative (in-depth interview) and quantitative (online survey) techniques.  The misandry phenomenon is operationalized and described in detail; a particular attention is paid to its four key components. The authors developed a misandry scale which helped to assess how the phenomenon is manifested in the two generations as well as to reveal the relationships to socio-demographic characteristics.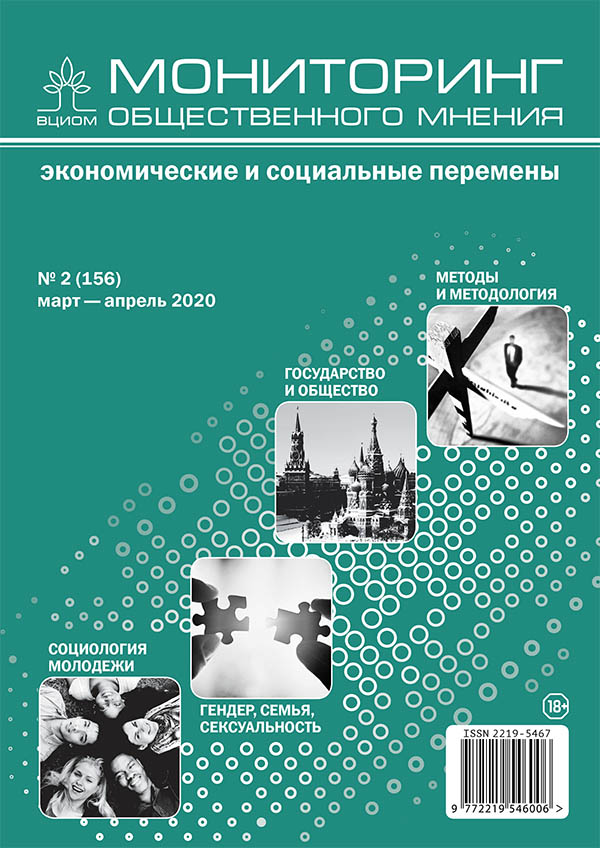 Section
GENDER, FAMILY, SEXUALITY: FOLLOWING IGOR S. KON (16+)
Copyright (c) 2020 Monitoring of Public Opinion: Economic and Social Changes Journal. Public Opinion Monitoring ISSN 2219-5467
This work is licensed under a Creative Commons Attribution-NonCommercial-ShareAlike 4.0 International License.