How to study victims of a crime?
Keywords:
vicitimisation survey, criminality, structure of crime, behavior of victims, victim experience
Abstract
This paper reports on the methodology of the first Russian representative victimization survey (the data is publicly available online). Victimization surveys are conducted to analyze the crime structure, socio-demographic characteristics of victims, crime circumstances, the behavior of victims and law enforcement agents. In world practice, there are two main national victimological studies — NCVS in the US and CSEW in the UK, both conducted annually or even more often since the 1970s - 1980s. However, up to date, there were no victimization surveys in Russia conducted in the same way. Previous victimization surveys either include the minimum of questions about victimization experience or were conducted on very small samples and did not allow to have reliable estimates for the number of victims or discover the crime structure and patterns of post-victimization behavior in a reliable way. The victimization survey we present (Russian Crime Victimization Survey - RCVS) based on CATI technology and simple random sample that represents the population of the Russian Federation (no quotas have been used). We interviewed 16 818 persons, out of which 3 001 admitted being victimized during the last 5 years, 3 719 answered, that they did not have victim experience but were asked detailed questions about social and demography background, and 10 098 also answered, that they did not have victimization experience and proceed only with questions about sex, age, and place of living. The questionnaire is mainly composed of dichotomous questions, so circumstances of a crime can be reconstructed and described according to Russian legal discourse (as common descriptions of crimes in Russia sometimes differ from legal ones). In the paper, we describe in detail and substantiate the used methodological solutions, and show its connection with other victimization surveys in the world.
Acknowledgment. Data collection and tools development were completed with the financial support of ANO "Intercentre" within the contract for the implementation of research work on the topic "Development of methodology and conduct of the all-Russian representative victimization survey". The analysis of international experience and preparation of the article were carried out during the project "A big data study of social control and mobilization of law", supported by Russian Science Foundation, project number: 17-18-01618. The authors are grateful to Dmitry Skugarevsky, Denis Saveliev and Sergey Chuvakin for their participation in discussions at various stages. Special thanks to Yulia and Pavel Stepantsov. Special thanks to the anonymous reviewer, whose advice, in the opinion of the authors, allowed to overcome a number of issues arising when articles written in the cooperation of a large number of authors.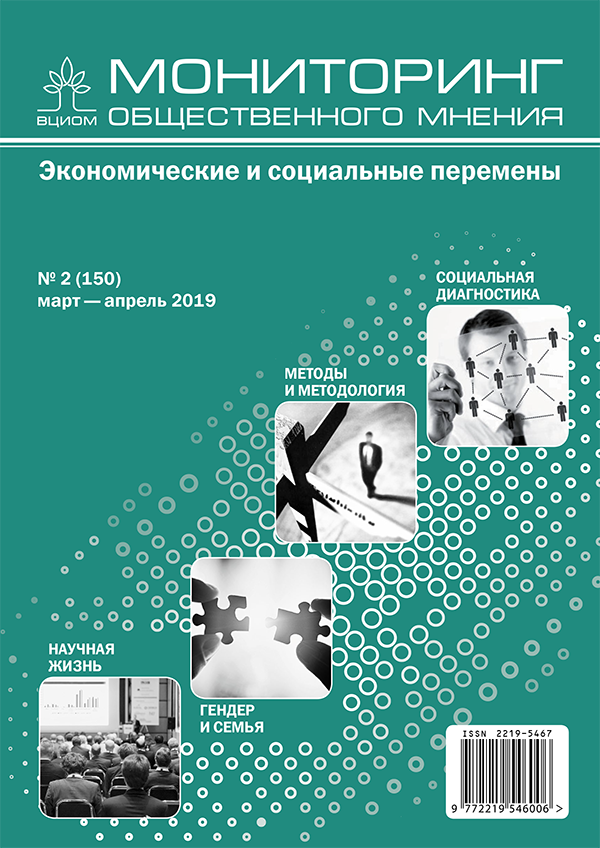 Section
METHODS AND METHODOLOGY